Tag:
Alborosie
Reggae's now gone beyond race and nationality, just like Rastafari. It's Jamaica's gift to the world and Planet Earth loves it – not just for those irrepressible rhythms, but what the music stands for. It's therefore no surprise to learn that fifty years after its birth, reggae's current elite includes a singer from Sicily – one turned Jamaican national, and whose artistry has continued to grow and develop with every release.
His latest album Sound The System is a real landmark. In addition to his talents as a singer and deejay, Alborosie writes the majority of his own material and plays virtually everything we hear on his records. He's the modern-day Renaissance man – a global citizen who demonstrates mastery of traditional reggae whilst pointing the way forward for himself and the genre. Evoking classics of old, his music doesn't just sound great; it has meaning. Alborosie may not be Jamaican by birth, yet he promotes reggae music in its truest sense. With dreadlocks almost touching the floor, he's a proud Rastafarian armed with rebel philosophy, yet there's a celebratory air to his music that's impossible to resist at times.
"It's an Alborosie album and so if you're expecting something different, you'll be disappointed," he says with a knowing smile, "except I really go all out where the songs are concerned. They are revolutionary in terms of the message, which is supposed to make you feel better and they could even change your life around. I really believe that."
He describes Sound The System as "a new chapter," and says he called it that "because we're there pushing the music, just like always. And I'm telling people that if you listen to sound-system, then you're going to hear some good music and learn to live good."
Reggae sound-systems aren't the same as DJ sessions. They're representative of a culture, and Alborosie knows and respects this better than most. He's keeper of the reggae flame, no matter whether singing roots or dancehall, and drives the crowd into a frenzy with songs like Who Run The Dance on which "Puppa Rosie gets the gold and full clearance," and revels in pitch-perfect raggamuffin talk. He's equally adept as a singer, sing-jay or MC, and can battle it out with all comers. Shut U Mouth is a burial tune in true sound-system tradition, whilst Rock The Dancehall is a clarion call – one that's already an anthem in reggae circles.
"That song's very powerful," he concedes. "It's telling you that Rasta is not a criminal, and that reggae music cannot play at its own funeral. It's saying that reggae music is still deep, y 'know? I wrote it in response to those who claim that reggae is dying. I mean in one sense that's the truth, because the reggae business is dying but not the music itself – that's just changing."
Alborosie himself is at the centre of such changes. The re-emergence of "live" reggae and timeless dancehall music owes much to the trail he blazed on earlier albums such as Escape To Babylon and 2 Time Revolution – the difference being that he's now raised the bar even higher. Alborosie not only lives and breathes the music; he's assimilated it to the point where he's now indistinguishable from the pioneers who created it. He's possessed of the same spirit as them, and shares the same goals. Listen to Positiveness and Warrior for example, which are the kind of songs that icons like Bob Marley or Toots Hibbert would write, since both are guaranteed to have audiences on their feet, singing along and feeling togetherness. It takes a special talent to pen songs that are catchy and all-inclusive, whilst conveying a righteous message. Alborosie clearly has that gift, which may explain why Bob Marley's son Ky-Mani steps up to the mic for a wonderful reworking of Zion Train, or legendary Jamaican vocal group The Abyssinians put in a rare guest appearance on Give Thanks – a track they decorate with harmonies sang in Amharic, the sacred language of Ethiopia.
Elsewhere, on Love Is The Way, Alborosie reminds us that it isn't enough to wear locks or use certain language to become a Rastaman; it's something that requires genuine commitment. Tracks like these brim with authenticity, and his ear for detail is extraordinary. A keen student of Jamaican music, he's fascinated by analogue recording techniques and plays many different instruments, including guitar, bass and keyboards. Whilst he's adept at using Pro-Tools and the rest, his Shengen Studio is better stocked than any museum and he glows with pleasure whilst pointing out equipment once owned by the likes of King Tubby and Coxsone Dodd. It's there, at his home in the foothills of Kingston where he immerses himself in reggae's past, whilst expressing himself in his own unique way.
Goodbye features Italian singer Nina Zilli, who brings such vivacity to scintillating ska beats. You can imagine The Skatalites playing it back in the sixties, when duets were all the rage and Kingston's waterfront clubs heaved with sailors on shore leave. Alborosie knows his history, and reggae aficionados are in for a further treat as he recreates the sound of Channel One on Don't Pressure It with its heavy, slow-burning rhythm and lyrics to match, then pays tribute to Black Uhuru on Play Fool (To Get Wise) and To Whom It May Concern, just as he did on one or two of his breakthrough hits. Lyrically, these songs pull no punches as he urges ghetto youths to "rise and shine." Alborosie is telling us where his sympathies lie and it'll surprise no one to learn that he's a revolutionary at heart.
"At the end of the day, what's changed about reggae music is why and how people play it," he explains. "During the sixties and seventies, reggae music was coming from the Vietnam War, the hippies and ganja, as well as Marcus Garvey and Emperor Haile Selassie I. Black people were searching for their own spirituality and so reggae had a meaning, but everybody is jacket and tie now. It's not like before, when reggae artists used to fight the system, but when you listen to this latest album, you will see that the revolution is still in there. I'm still on the same mission and I'm still sticking to the cause because I will never switch."
Real name Alberto D' Ascola, he was born in the Sicilian town of Marsala. After relocating to Milan during his teens he played in a variety of bands before joining Reggae National Tickets, who regularly toured Europe during the mid-to-late nineties. One day the Tickets were invited to perform in Jamaica – an event that inspired Alborosie to quit the band and change his life around. Soon, he was living in Jamaica and working as an engineer at Gee Jam studios in Portland, where he worked with many leading foreign and Jamaican artists. Twelve years later and he's in the vanguard of an exciting new era for reggae, and with a quartet of critically acclaimed albums to his name.
He's travelled far from his origins in every sense, although his Sicilian heritage peeks through on U Got To Be Mine, which has a Mediterranean feel. "Puppa Rosie" hasn't abandoned his own culture, and it's this blend of compelling, yet seemingly disparate influences that makes him so unique. His palette is much broader than most reggae artists. You can tell by listening to Memories, featuring Kemar "Flava" McGregor – a musing on life and death set to a shuffling rhythm wrapped in strings, and with a harp dancing through the mix. This is reggae of another level and daring in its conception, but then Alborosie has never been one to play it safe. Instead, he insists on following his own path and has kept on evolving, whilst retaining the warrior instincts that have become his trademark.
"Yes, because it is better to live as a warrior for a day, than a rabbit for life," he says. "I still try and keep myself strong. I stick to my roots reggae and put real feelings into it, but there are very few people doing that right now. Reggae music has become globalised, yes, but people nowadays want to make it. They want to be somebody. They want the dollar sign. Don't get me wrong. I need money to pay my light bill and maintain the studio, but I don't do music for money and I don't believe that you can make good music that way. You have to do music for its own sake and then eventually money will come, y 'know? I believe that, but if money nah come, well then I will be a carpenter. I will survive."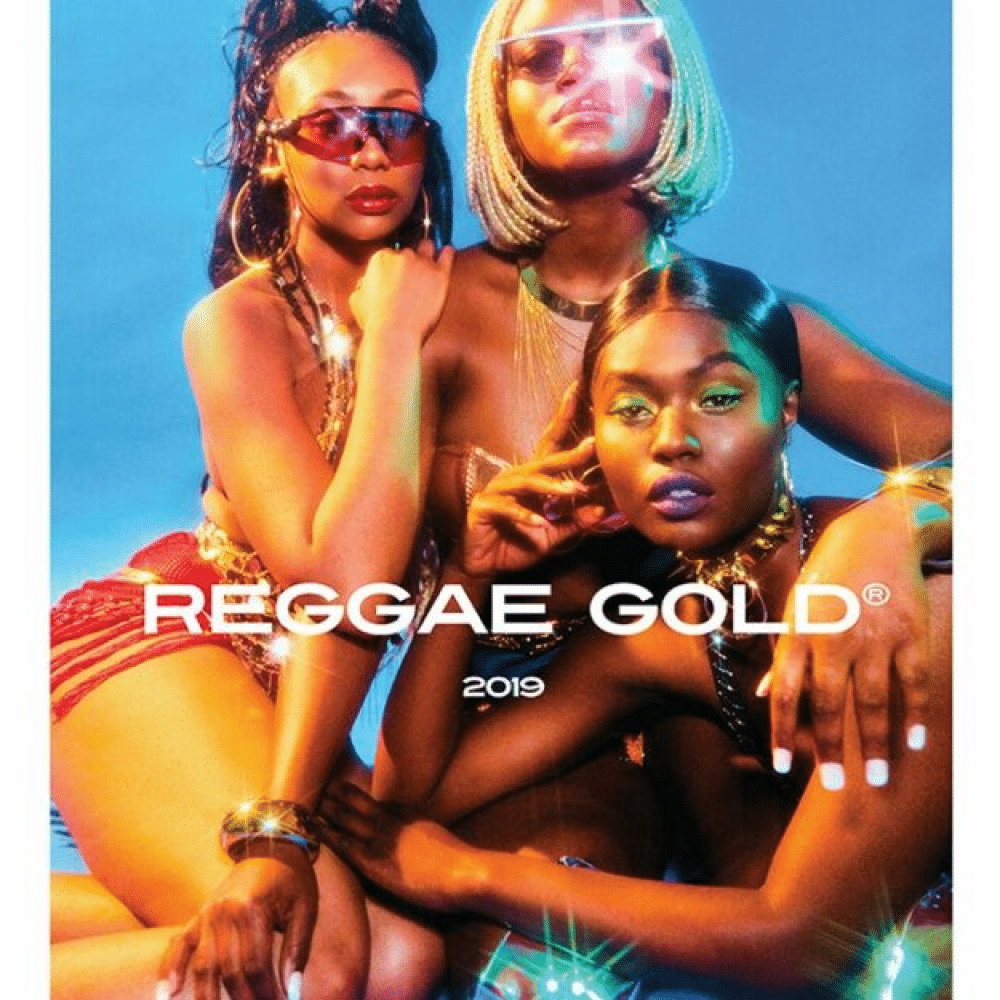 User Reviews You are not allowed to post review.