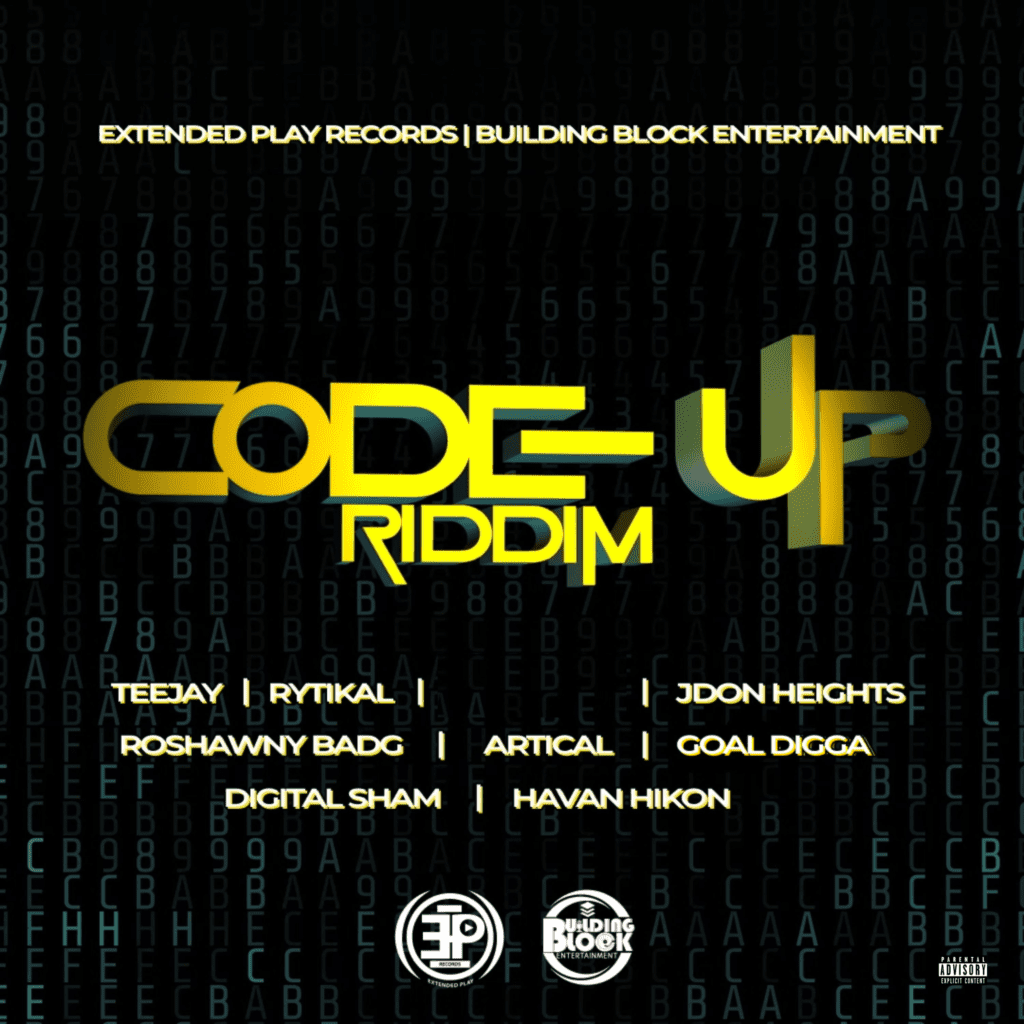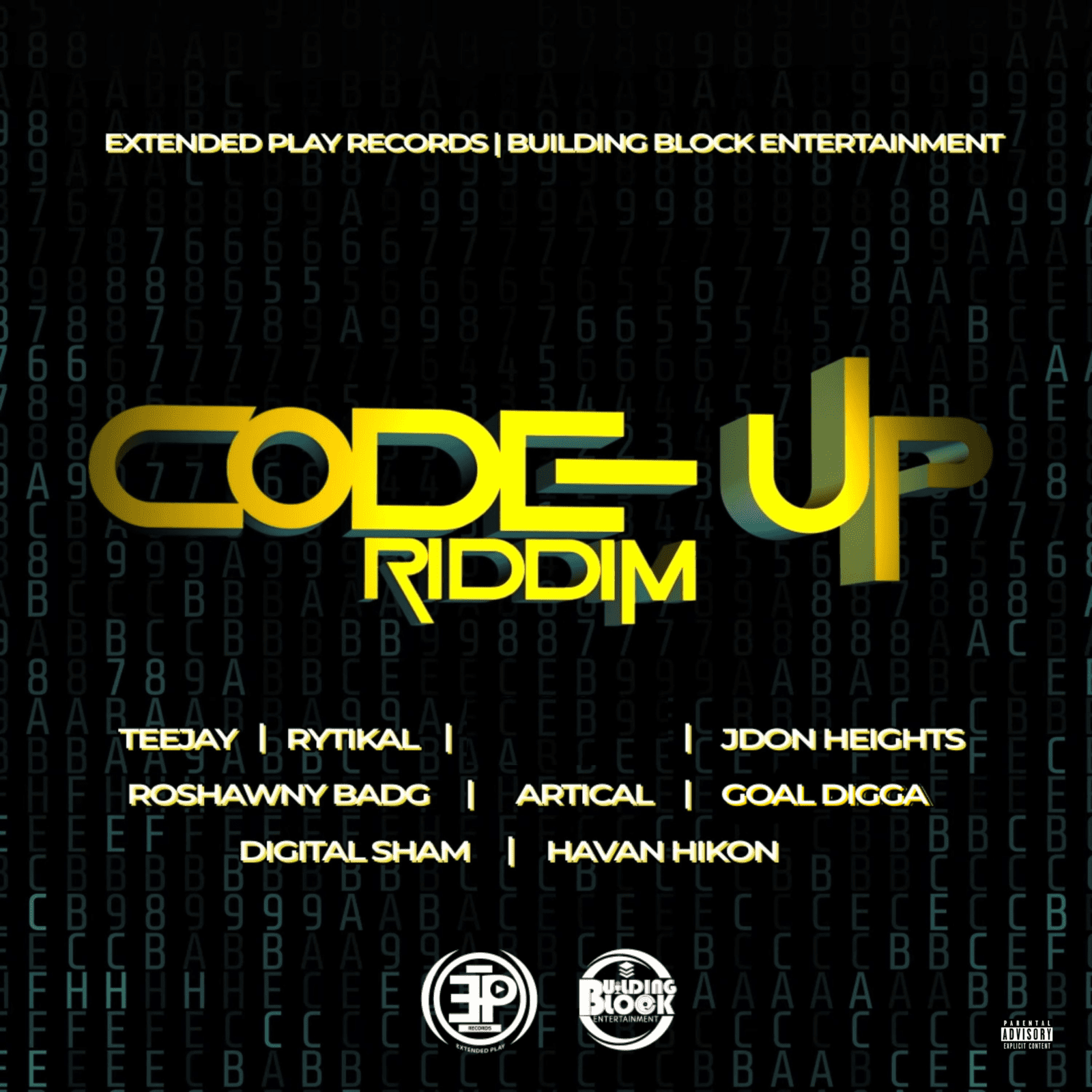 @extended_play_records presents "Code up Riddim" feat @uptopboss_official @rytikalmusic_ @jdonheights @roshawnybadg Artical, Goal Digga, Digital Sham and Havan Hikon
https://onerpm.link/codeupriddim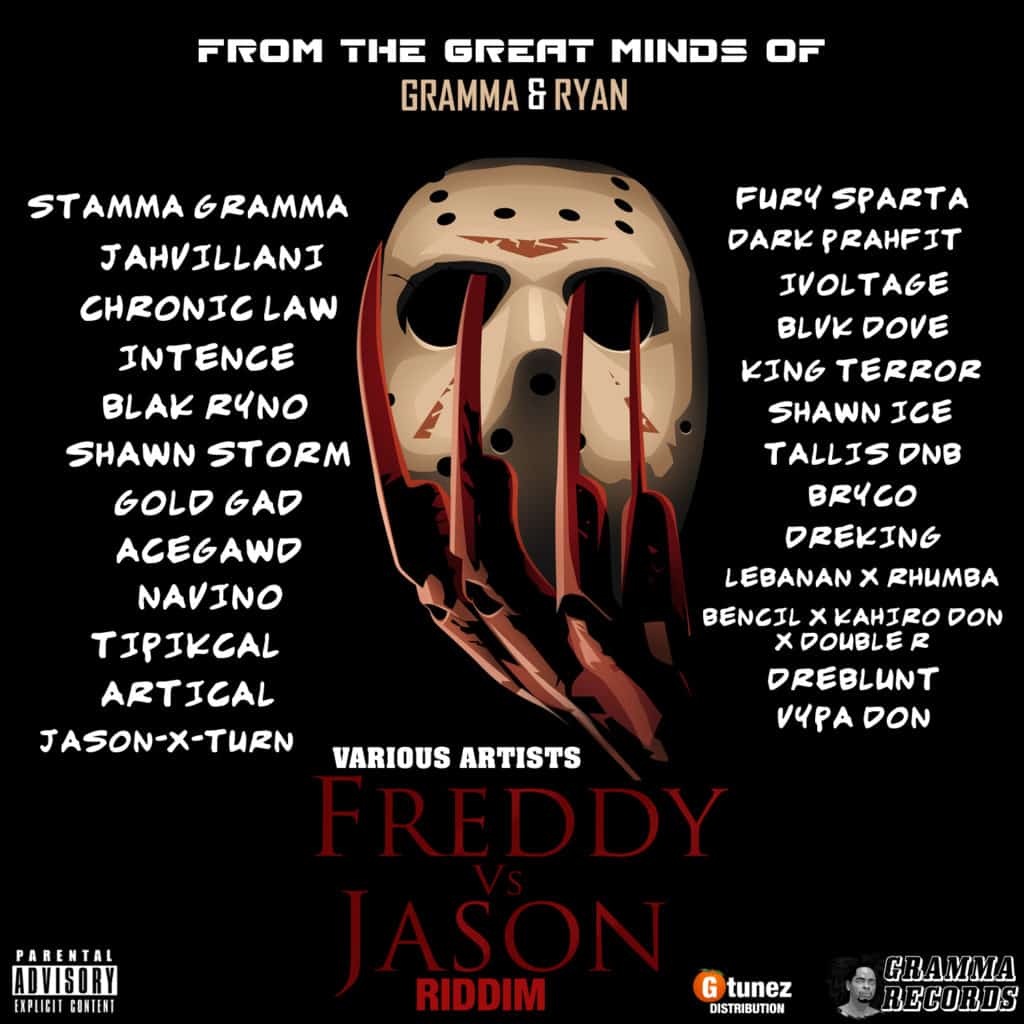 The Freddy v Jason Riddim is one of the most highly anticipated Riddim of the Year. The Compilation brought to you by the great minds of Gramma & Ryan encompasses a "Halloween concept" depicting enemies (Freddy & Jason) going at each other, hence the abundance of Rivals that feature on the Riddim. The Compilation is the first in a long time to feature artists from rival factions in DANCEHALL such as Yeng-Badness, Gaza, Wildside Govament, The 6six Camp, LodgeCult, Stingas & a host of talented young artists who took the opportunity to showcase their talent and provide a balance of symmetry on the Compilation. Just put on your Iphone or music device and just "press play" as you will enjoy this Album from the very first song to 28. Every track is a hit in my opinion. Lets motivate the industry to bring back Riddim juggling, it was so essential to the growth of Dancehall and as a result Dancehall is left in a dire predicament.