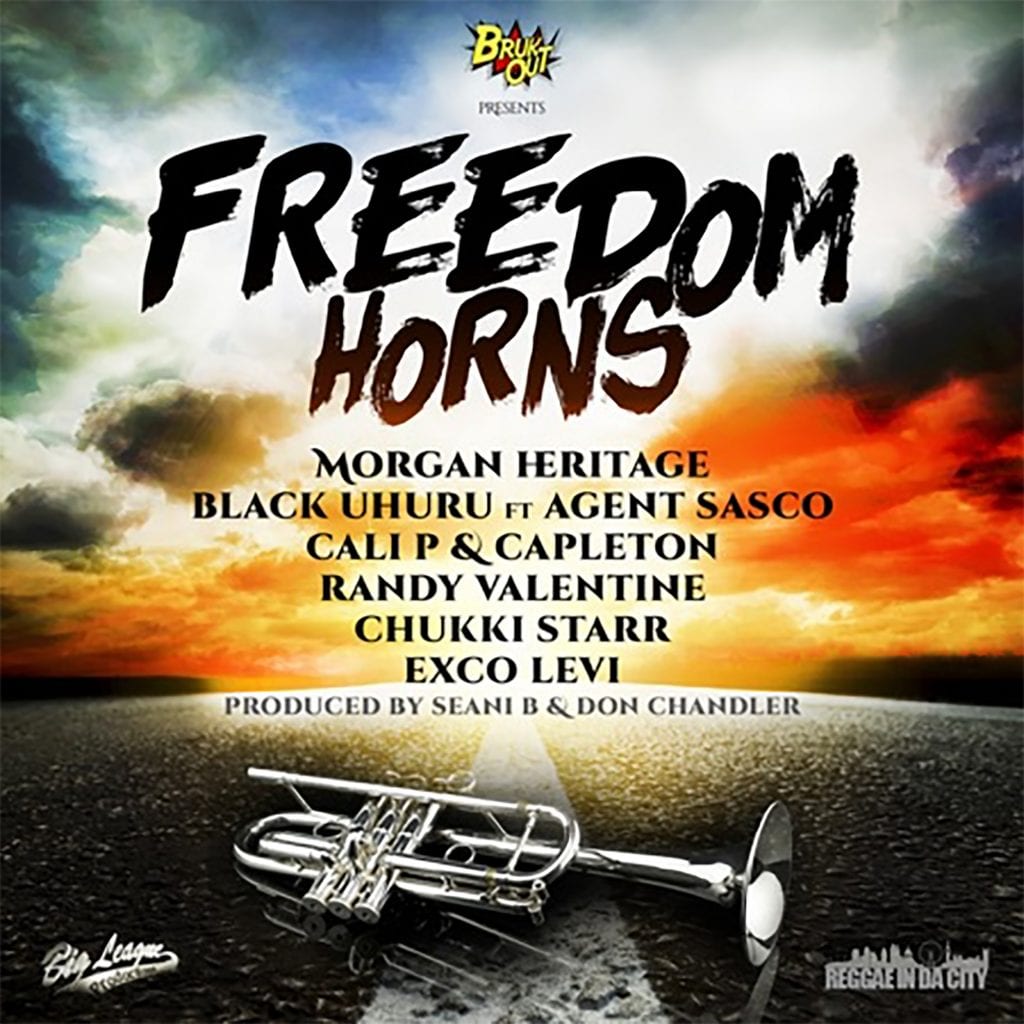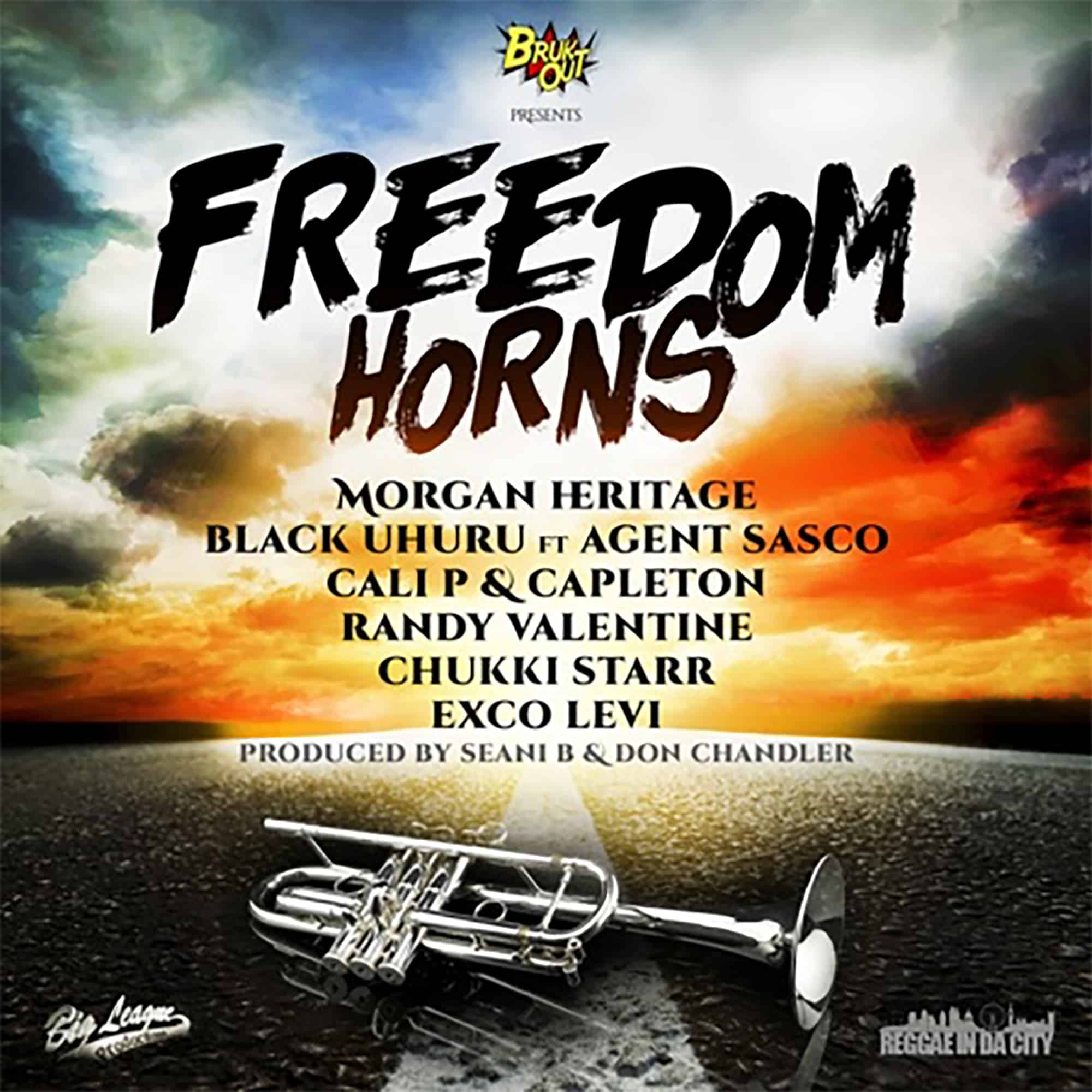 Freedom Horns, produced by Seani B and Don Chandler originally saw light as the backing to the title track of the Grammy award winning album by Morgan Heritage.
This period saw a number of tracks recorded including Cali P and Capleton (which also featured a video which has already netted over 3 million views).
The third release from the project was legendary group Black Uhuru ft Agent Sasco with "Soldiers" was featured Black Uhuru's 2018 Grammy nominated album "As The World Turns".
This juggling pack of Freedom Horns still has more treats to offer in 2020. Included in this release is the exclusive alternative dub mix of Morgan Heritage, as well as cuts from Exco Levi and two of the UK's noted reggae artists Randy Valentine & Chucki Starr.
In addition there is a Drum & Bass mix of Randy Valentine's "No Hype Attached", produced by Think Tonk.