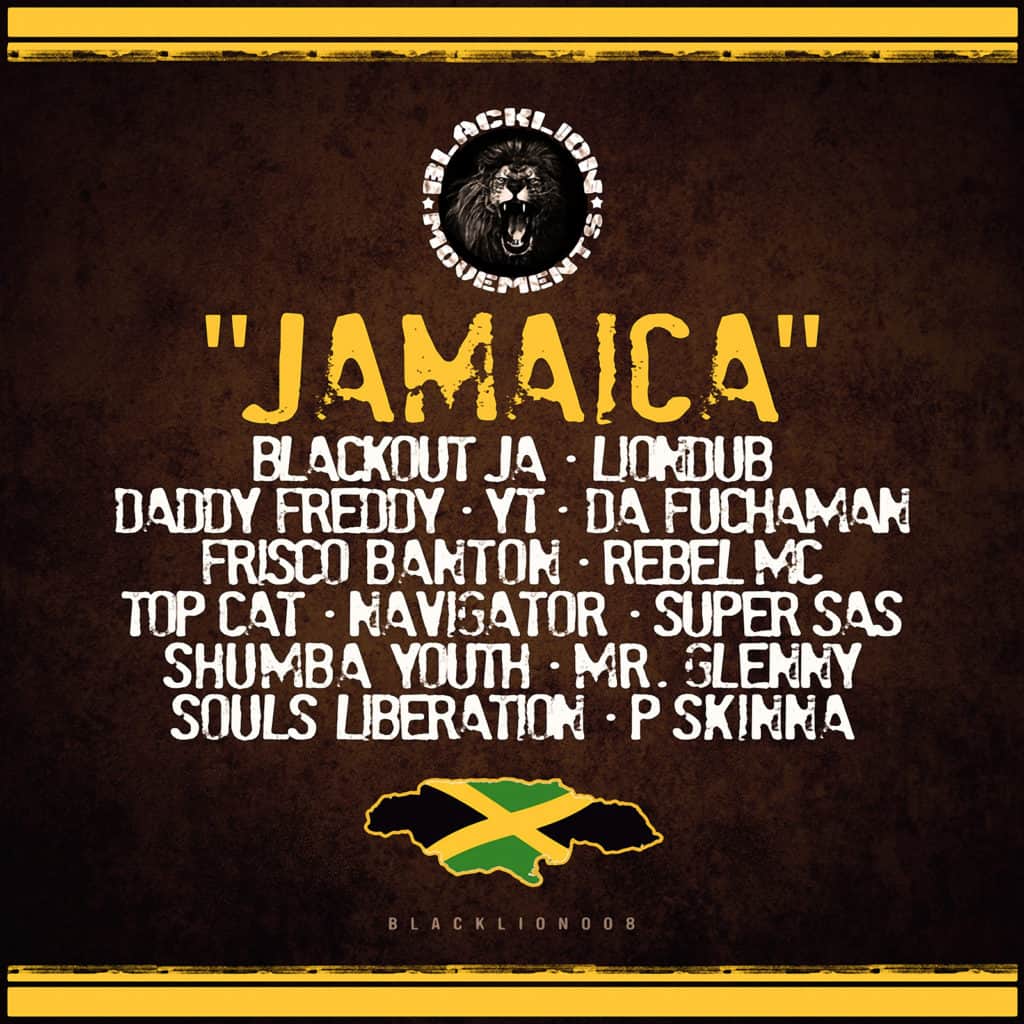 Artist: BLACKOUT JA, LIONDUB, P SKINNA
Title: Jamaica Ft. Daddy Freddy, YT, Da Fuchaman, Frisco Banton, Rebel MC, Top Cat, Navigator, Super Sass, Shumba Youth, Mr. Glenny, Souls Liberation
Label: Liondub International | Blacklion Movements
Catalog#: BLACKLION008
Release Date: 25th FEBRUARY 2022
File Under: Reggae | Dancehall | Hip Hop
Blacklion Movements present the 2nd single from part 2 of their "Love Dancehall" LP. 'Jamaica' is inspired by the classic 1976 political PNP anthem "The Message" by Neville Martin. Liondub & P Skinna include musical and lyrical elements to create a modern Regage Hip-Hop instrumental for Blackout JA to kick off a riveting, heart-warming single about Jamaica, featuring an unprecedented cast of UK based Jamaican artists. Each artist describes their love for Jamaica, the food, the music, the heroes and all things great about the "island in the sun". 12 artists grace this unique 7 minute cut including rare appearances from Rebel MC and Top Cat, making it even more powerful as each one revels in admiration for Jamaica and its beautiful culture.