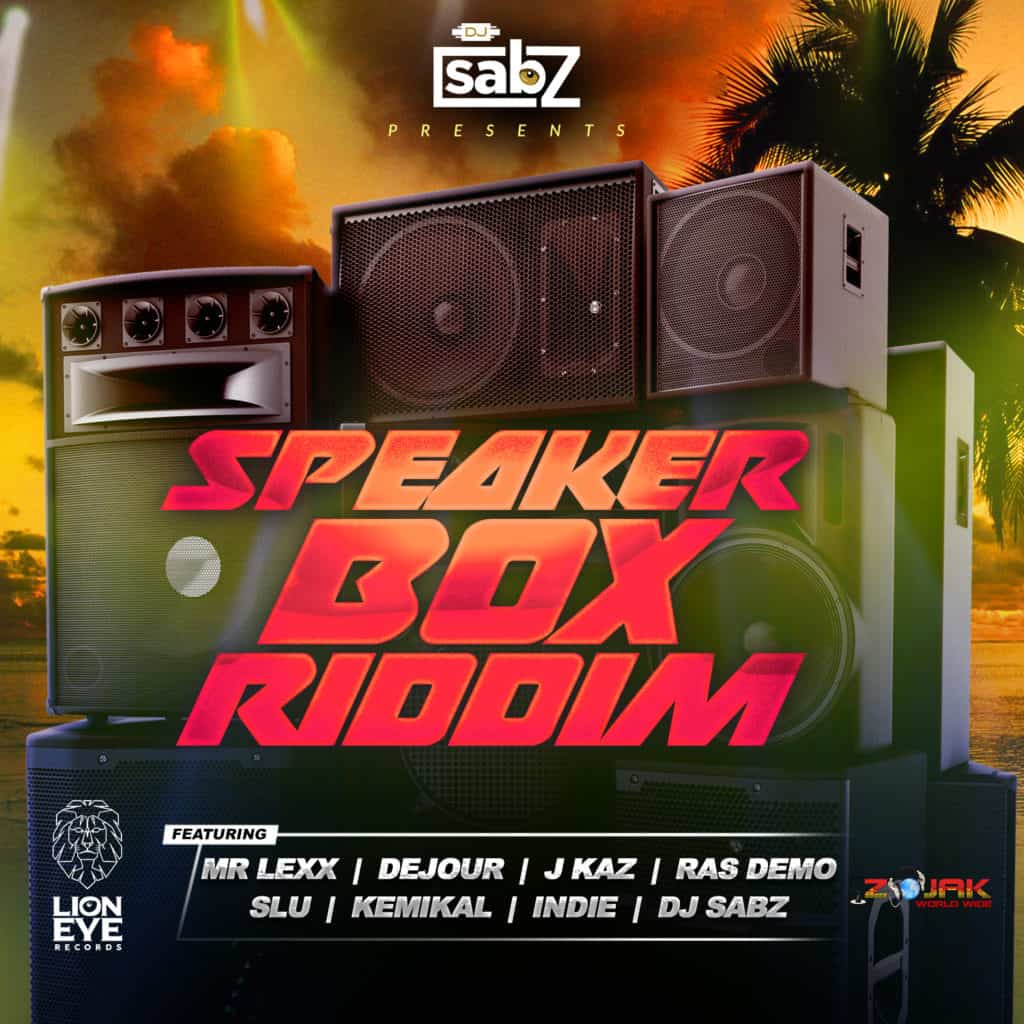 Speaker Box Riddim (Album) (Prod. by DJ Sabz) (Lion Eye Records)
Release date: 25/06/2021
Lion Eye Records 2021 ©
Distributed by Zojak World Wide
This exciting new 90s sounding riddim has all the elements of a summer hit. With 80s, 90s melodic elements and each artist shelling the riddim in a true dancehall style. Including Mr Lexx, Dejour, J Kaz, Indie and more. This bass heavy riddim will be a smash in the dance and on the streets.
Seani B described the 'Speaker Box Riddim' live on BBC 1Xtra as 'All the 90s dancehall riddims you have ever loved in one' which highlights the overall aim of the project.
With heavy support from international & UK radio, including 'BBC Radio 1' (The UK Largest Radio) the speaker box riddim has been gaining international recognition.
Link to 'Speaker Box Riddim' (Stream & Buy) > https://lnk.to/speakerbox