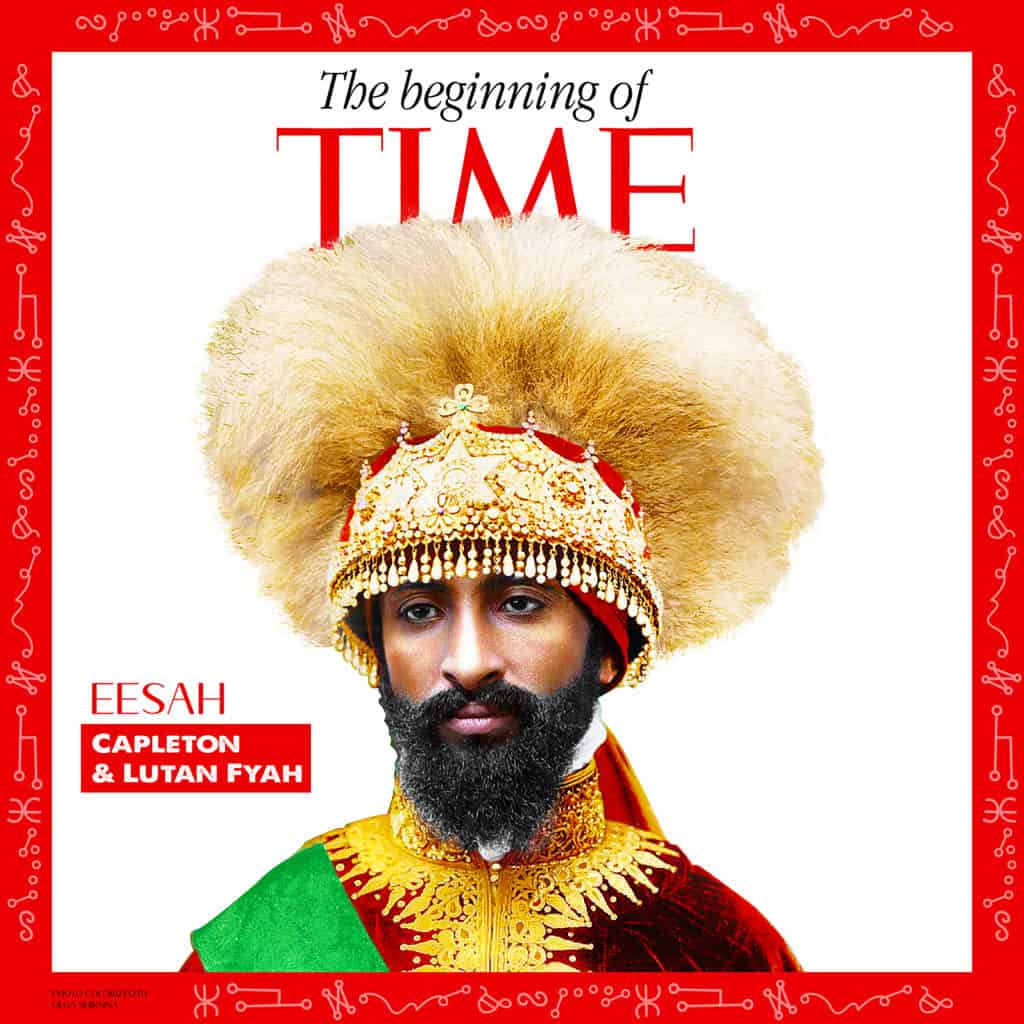 The timely track "The Beginning of Time" by Eesah, Capleton & Lutan Fyah released around the official start of the decade according to the "New Style Calendar".
A tribute to H.I.M. Haile Selassie (Power of the Trinity), recognized globally as a direct descendent of King Solomon & The Queen of Sheba. In 1930 crowned in Ethiopia with the extraordinary titles of Kings of Kings, Lord of Lords, Light of Saba, the Conquering Lion of the Tribe of Judah.
Members of the Rastafari movement & international recording artists Eesah, Capleton & Lutan Fyah deliver this message magnificently. From intro Eesah, the music industry veteran that is taking everyone by surprise, delivers in a mystical style. Mid verse comes the roar from globally respected artist Lutan Fyah, followed by one of the most recognized contemporary Reggae artists "King Shango" Capleton.
Irresistible music production from longtime tastemaker / DJ / Producer, King I-Vier and Grammy Nominated production duo Loud City. Co-production credit to Caspa Productions for help with recording. "The Beginning of Time" will be a Rasta anthem and a favorite of music fans for many years to come.
Label: King I-Vier Music
Release Date: January 22nd, 2021
Produced by King I-Vier, Loud City Music & Caspa Productions
Follow Eesah
https://www.instagram.com/eesahmusic/
Follow Capleton
https://www.instagram.com/capletonmusic/
Follow Lutan Fyah
https://www.instagram.com/lutanfyahmusic/
Follow King I-Vier
https://www.instagram.com/kingiviermusic/
Follow Loud City
https://www.instagram.com/loudcitymusic/
Follow Caspa Productions
https://www.instagram.com/caspaproductions/