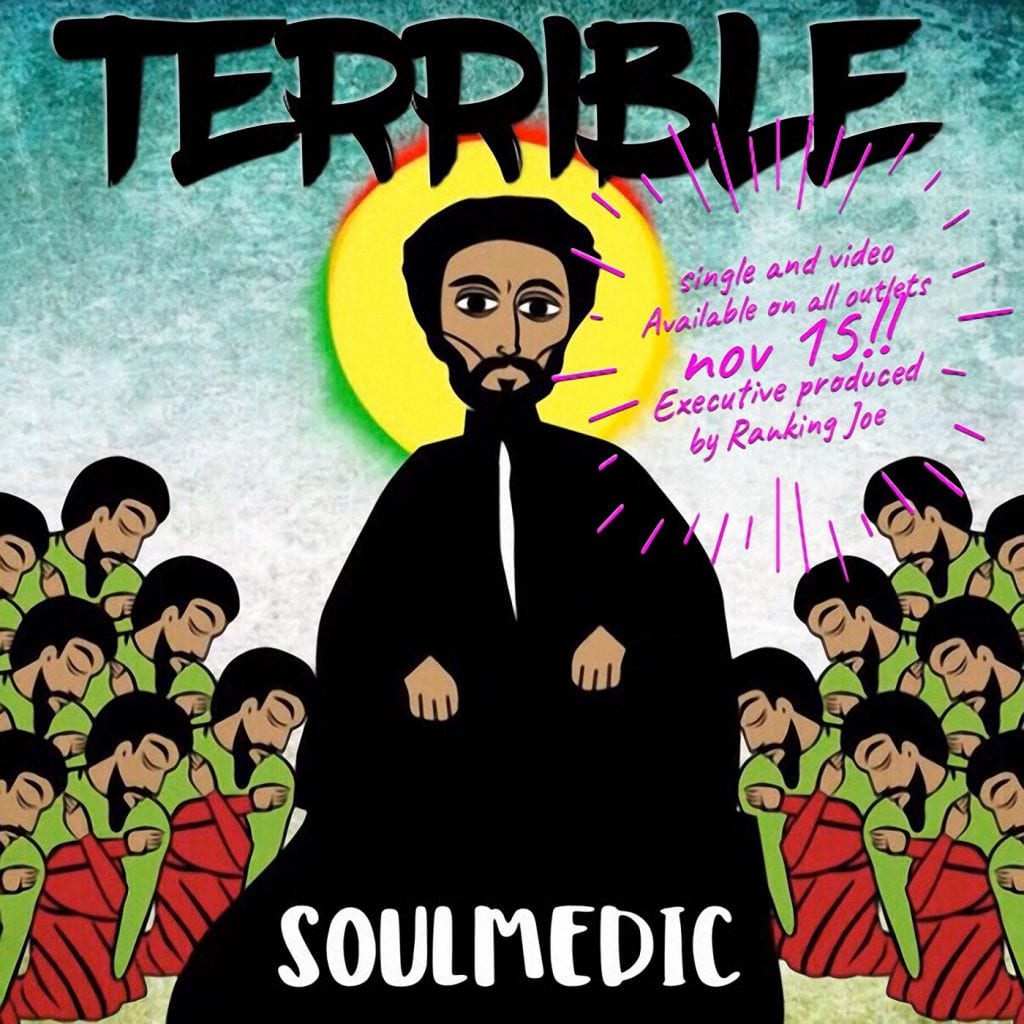 Reggae Artist, Soulmedic, breaks down the events leading to WWII on his new single and video entitled TERRIBLE which highlights the divinity of Emperor Haile Selassie of Ethiopia.
Original dancehall Godfather, Ranking Joe is the Executive Producer and the music is mixed by King Tubby, a Jamaican sound engineer who greatly influenced the development of dub in the 1960s and 1970s. The music is performed by the legendary Roots Radics Band.
This song touches on the history of Ethiopia and the repercussions from Italian fascism as the Italian dictator, Benito Mussolini sought to create a New Roman Empire based around the Mediterranean and invaded Ethiopia in 1935.
The unique accompanying animated video which illustrate the lyrics, is designed in Ethiopian Coptic style; the human figures reflect a depth of idealized expression. Coptic art is a term refers to the Christian art of the Byzantine-Greco-Roman Egypt and that produced in the Coptic Christian Churches.
Both the song and video are set for release on November 15, 2019 and will be available on iTunes and all other platforms.
As a Rasta, Soulmedic, father of four children, chose this important topic to educate the coming generations about the divinity of Haile Selassie and the history of Ethiopia.
Reggae artist/singer/songwriter/producer, Soulmedic, forwards potent reggae and dancehall music delivering vocal versatility and songs of inspiration rooted firm in truth and rights. Known for energetic stage shows, with dynamic presence, Soulmedic continues to progress musical limits with original style while retaining a classic dancehall reggae sound, inspiring positive living and social change.