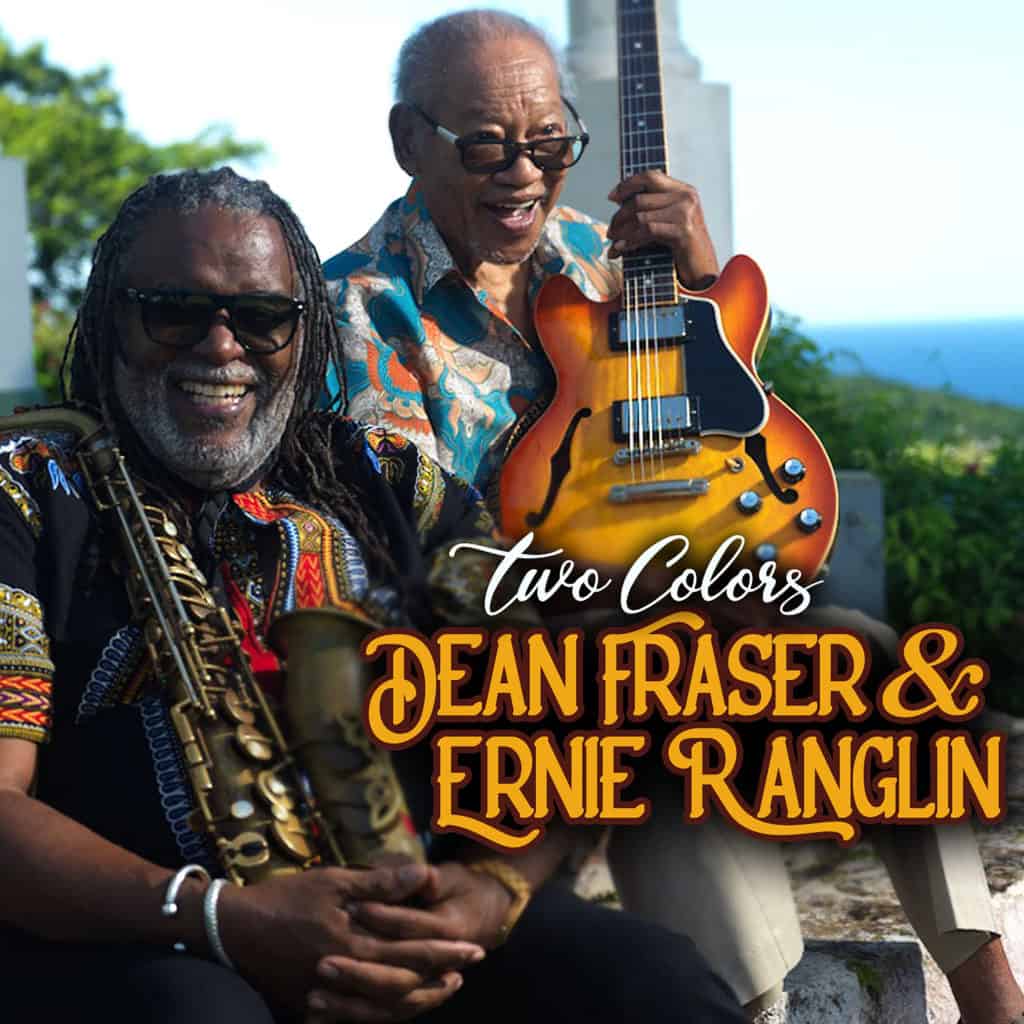 Two giants of Jamaican music, Ernie Ranglin and Dean Fraser's paths have crossed many times over the years. On stage or in the recording studio.
Although they previously collaborated, it was not on the magnitude of "Two Colors: Dean Fraser & Ernie Ranglin", the album you have in your possession. Ranglin's patented guitar licks complemented by Fraser's distinctive saxophone tones on 12 songs, several of which are dedicated to Ranglin.
Fraser oversaw production of the project. He recorded his parts in Kingston while Ranglin lay his tracks in Ocho Rios, rural Jamaica, near to his home.
Although they did not share studio space, Fraser enjoyed the sessions.
"Mr. Ranglin is a man of my own vibe. Always laughing, giving jokes, yet playing as great as he can. He just wants to play good music," he said.
'Two Colors' is the idea of Tad Dawkins Senior, principal of Tad's International Record, distributors of the album. Production started in early 2021 and took one year to complete.
A project showcasing two stellar musicians requires a strong supporting cast. That's exactly what Fraser assembled; Mikey Fletcher and Dale Haslam on bass; keyboardists Andre Marsh and Bowie McLaughlin; guitarist Lamont "Monty" Savory and drummer Desi Jones can also be heard on 'Two Colors'.
Ernie Ranglin is the Godfather of Jamaican music. He has played on numerous hit songs including "My Boy Lollipop" by Millie Small, The Wailers' "It Hurts to be Alone" and "Stranger in Love" by John Holt.
He has toured with Jimmy Cliff as musical director and recorded a number of well-received albums. Ranglin was awarded the Order of Jamaica, his country's fifth-highest honour.
Fraser is from the fabled community of Trench Town where The Wailers (Bob Marley, Peter Tosh and Bunny Livingston) honed their legendary harmonies and songwriting.
For the the past 45 years, he has played on some of the great reggae songs including "Baltimore" by The Tamlins, "Lift up Your Head" by Everton Blender and "It's me Again Jah" by Luciano.
Fraser, who has recorded and toured with Dennis Brown, Luciano and Tarrus Riley, is a recipient of the Order of Distinction, Jamaica's sixth-highest honour.