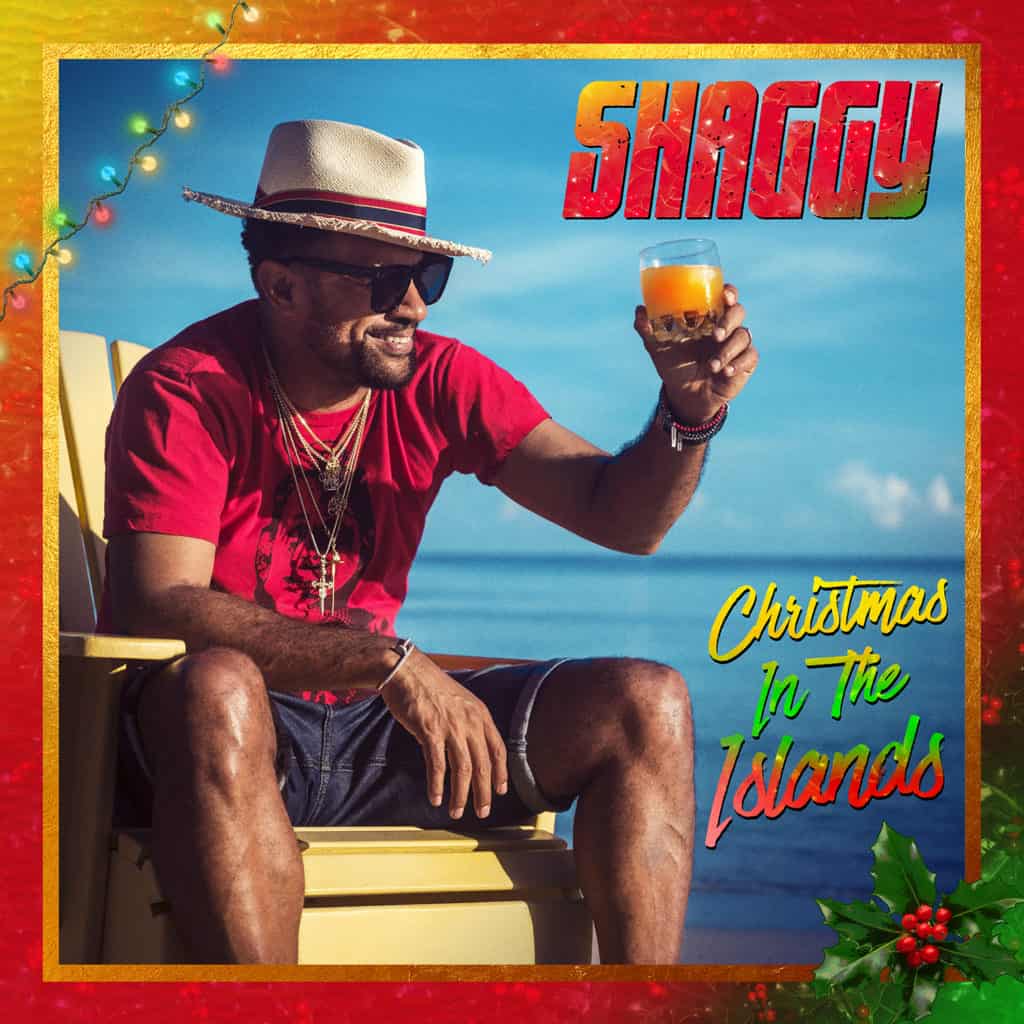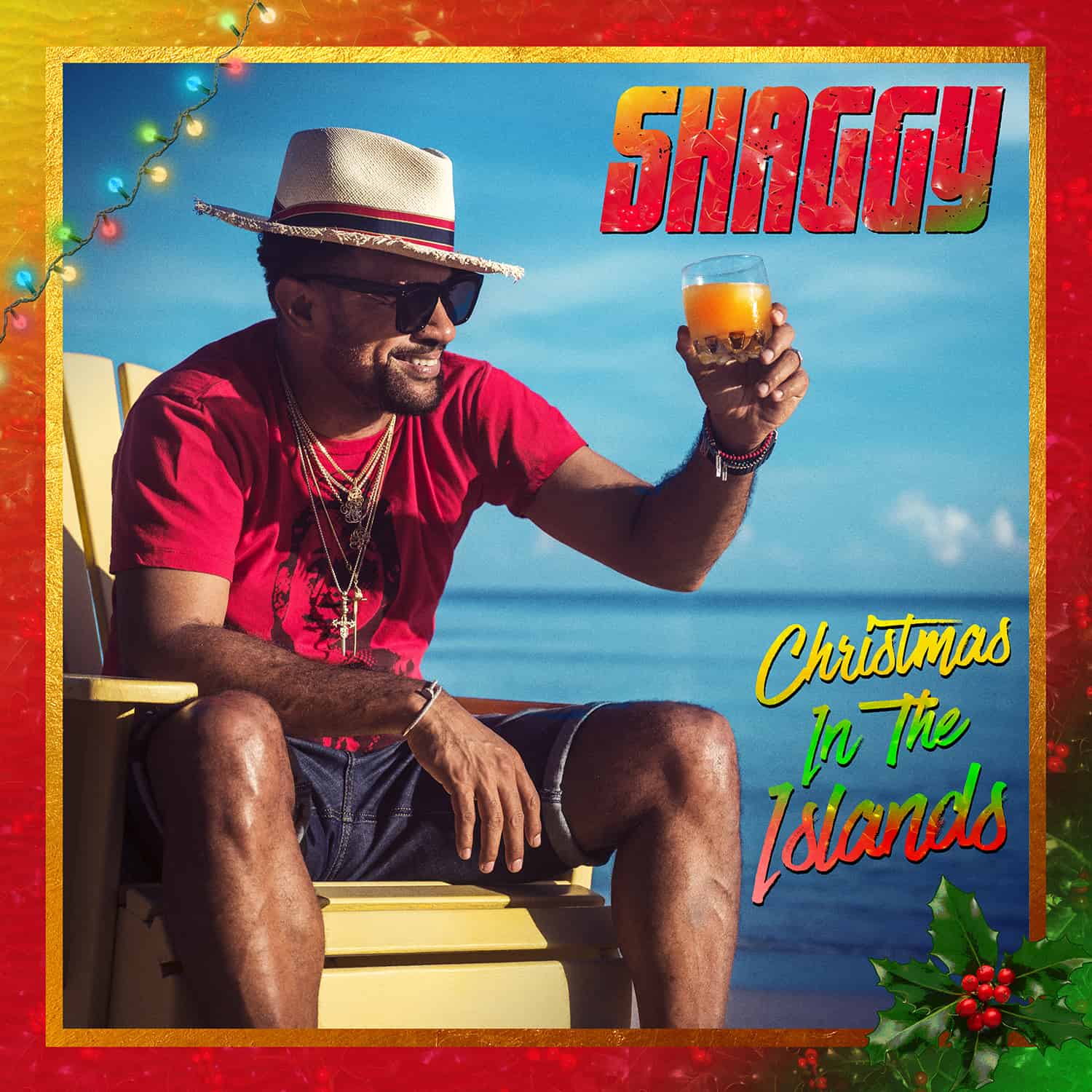 Artist: Shaggy
Song: "Raggamuffin Christmas ft Junior Reid & Bounty Killer"
Label: Mr. Luva Luva/BMG
Artist: Shaggy
Song: "Have Yourself a Merry Little Christmas"
Label: Mr. Luva Luva/BMG
SHAGGY: CHRISTMAS IN THE ISLANDS
"Christmas in Jamaica is all about sun, sand, family, friends and parties!"
That's just as much Shaggy's description of his beloved Caribbean home during the holidays as it is a welcoming invitation into the world of his forthcoming album Christmas in the Islands, to be released worldwide November 20th on BMG.
With Christmas in the Islands, Shaggy serves up a Caribbean-infused twist of reggae, dancehall and pop sounds on holiday classics as well as new festive originals with help from a who's who of musical luminaries including Bounty Killer, Junior Reid, Beenie Man, Ne-Yo, Conkarah, Joss Stone, Rayvon, Shenseea, Craigy T, Jamila Falak, CARYS, Richie Stephens, Sanchez, OMI, and Romain Virgo. The album was produced by Shaggy, Tony "CD" Kelly, iLLWayno, Shane Hoosong, Jerry Fuentes, Martin "Cherry Cherry Boom Boom" Kierszenbaum & Richie D. and mixed by 4x Grammy Award winner Robert "Hitmixer" Orton.
"Raggamuffin Christmas" and "Holiday in Jamaica" form the soundtrack to a typical Grand Market Christmas party while the listener can almost envision being in the crystal blue waters at the Maiden Cay Christmas party on "Christmas Time," "Open Presents" and the reggae-fied, "Have Yourself a Merry Little Christmas."
Shaggy encapsulates the holiday allure of the islands in "No Icy Christmas," "Sunny Celebration" and "Catch Myself Some Rays" while underscoring the joy of fun, sun, and rum on "Warm & Easy," "Take You to the Cool" and the title track "Christmas in the Islands."
Born Orville Richard Burrell and raised in Kingston, Jamaica, Shaggy got his start as a club DJ in New York City's burgeoning dancehall scene soon after moving to Brooklyn in his teens. Not long after serving four years in the U.S. Marines (including two tours of duty in the Middle East as part of Operation Desert Storm), he inked his first record deal and quickly scored a global crossover smash with "Oh Carolina."
As the only diamond-selling dancehall/reggae artist in music history, Shaggy, managed by the Cherrytree Music Company, has sold more than 40 million album units to date, in addition to landing eight singles on the Billboard Hot 100 and seven albums on the Billboard 200 (including four in the top 40). Along with 44/876 (winner of Best Reggae Album at the 61st Annual Grammy Awards), his most recent projects include his twelfth studio album Wah Gwaan?!, a 2019 release that amassed over four million streams during its first week on Spotify alone and spent a chunk of that year in the Top 10 on Apple's iTunes Reggae chart. That was followed by the release of Hot Shot 2020, commemorating the 20th anniversary of his diamond-selling album, which included re-recorded, modernized versions of the biggest hits and most beloved fan favorites across Shaggy's catalog. This year also saw the massive success of his viral hit, "Banana" with fellow Jamaican artist, Conkarah which spawned 35 million Tik Tok videos and over 5 billion video views for the #bananadrop challenge!
Not only a multi-award-winning songwriter and hitmaker, Shaggy has also long used his platform to strengthen his community and homeland. In 2009, he established the Shaggy Make a Difference Foundation and organized the first of many, Shaggy & Friends benefit concerts, which to date have raised millions for the Bustamante Children's Hospital (the Caribbean's only English-speaking children's hospital, located in Kingston).
"I always try to bring the fun when I'm performing, and keep everything very lighthearted and joyous," says Shaggy. "I think my purpose and my job is to bring joy to as many people as I can, and I want that to resonate within all of the music that I create."
With Christmas in the Islands, Shaggy continues to spread joy as well as heaps of holiday cheer, Caribbean style.