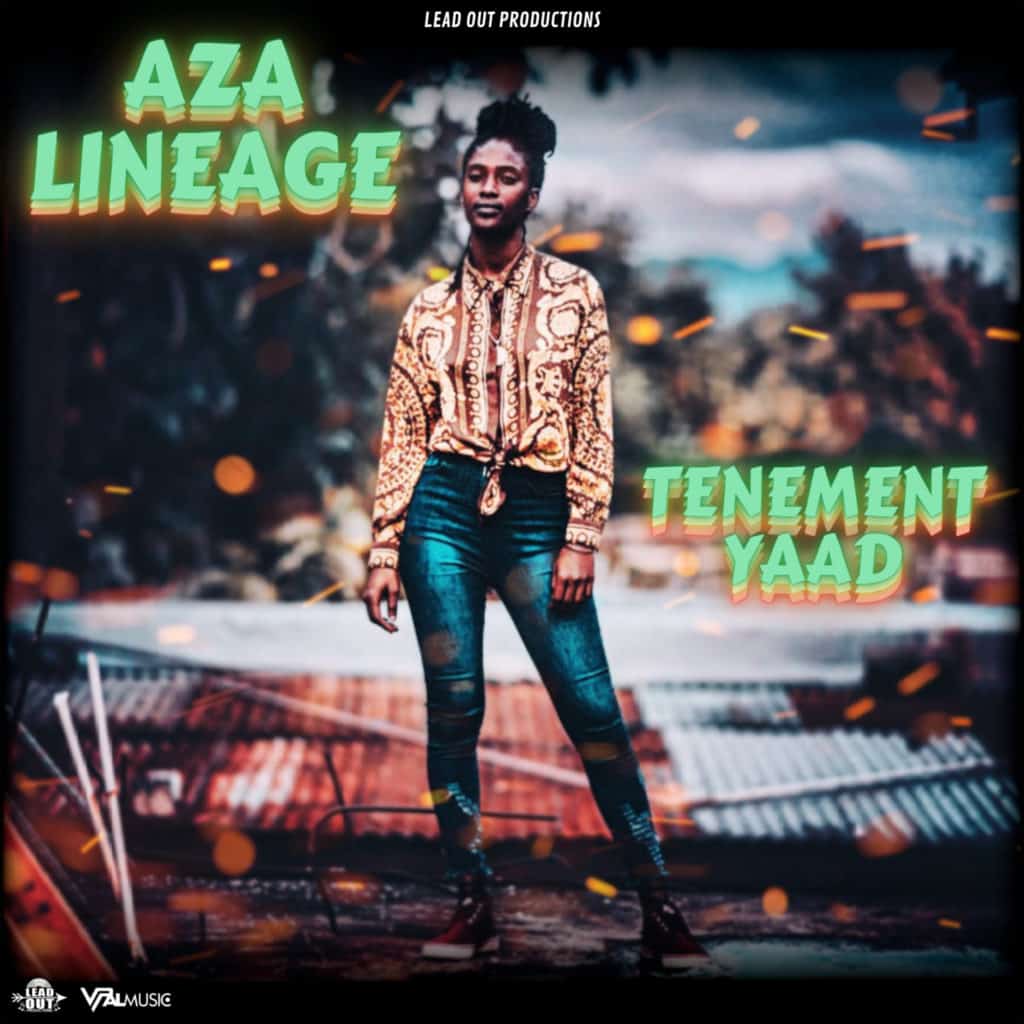 Aza Lineage is a voice, a sound, a whole vibe. She exudes all this and more with her humble but strong presence. She's a singer that has always sang from a conscious perspective. Aza is on the verge of releasing her debut album. Before she releases the project (album) she's sharing singles that mean something to her and songs she sees as healthy for our culture and life.
Her latest single "TENEMENT YAAD" speaks to the heart of Jamaican Garrison life and the shortcomings that comes with it. On the other hand there are cliches like the "rose which bloom from the concrete". She vividly reminds us that we are here to shine, we are all here to grow but these are the elements that make it up. Mental lack of infrastructure where it's imperative we assist, listen and grow.
The production team of Makonnen Blake Hanna (beat maker) and Jason Hammer of "Lead Out Productions" vowed to stay true to the culture and the artist. The aim was to coin the feelings of a dialogue they were having which resulted in Aza laying vocals which in return articulated what each producer was trying to get across.
Go support Aza and their latest track TENEMENT YAAD which is being distributed by VPAL Music who is easily championing Reggae music for the youths presently.