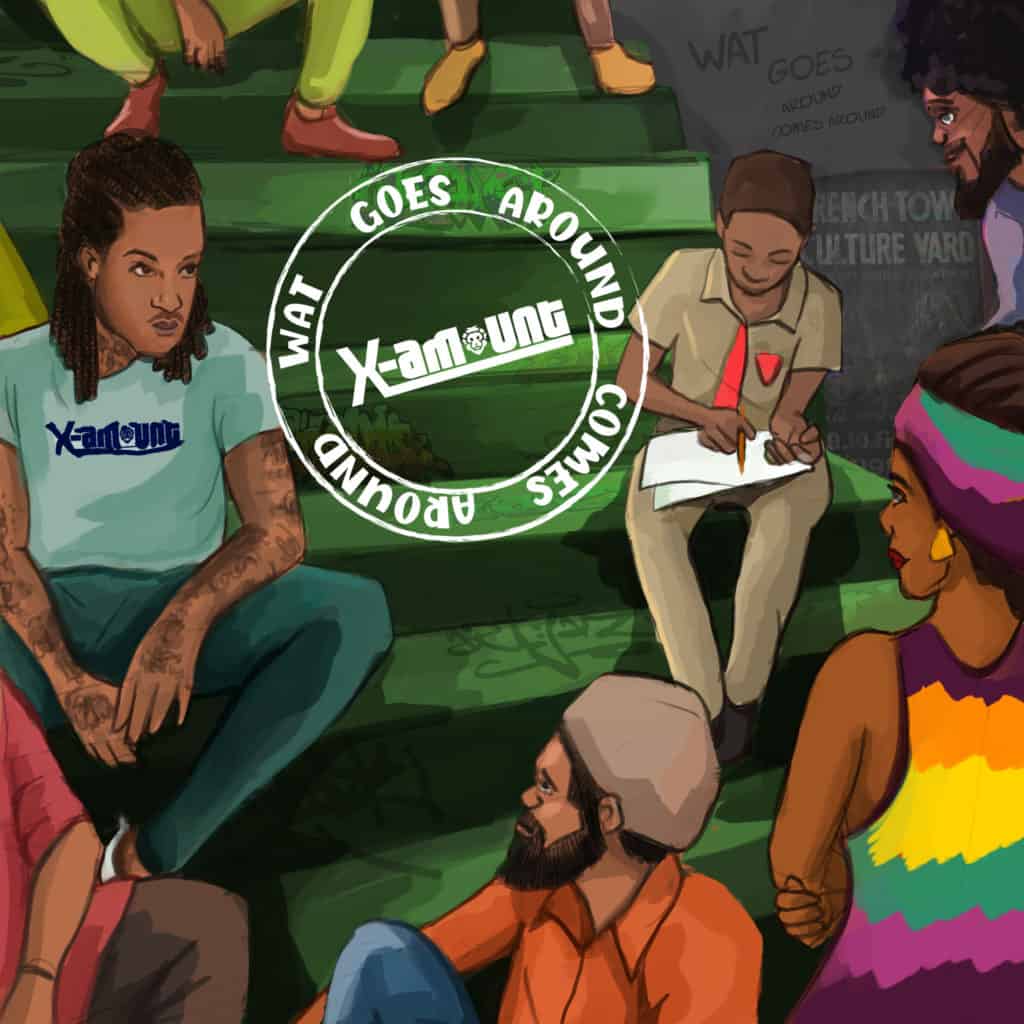 Born Gus Knight III hailing from the Empire State of New York, the now Kingston, Jamaica-based vocalist has received widespread acclaim for his musical catalogue, which has raised the brows and endorsement of the renowned Jamaican Stone Love Sound System, while receiving nominations for several distinctions, including a place on VP Records' Powerful Song list and Suncity 104.9FM's Hot Track of The Week feature.
Combining Roots Reggae, Urban, Lovers Rock, and Dancehall under one umbrella, International Singjay Reggae Artist X-amount's full-length debut showcases his layers of musical diversity. Entitled 'Wat Goes Around, Comes Around', the 17-track body of work is a vibrant and colorful musical tapestry that celebrates X-amount's dedication to global unity.
From the anthemic Latin crossover sounds of 'Victorious (Feat. Rocci Mesias)' to the all-too-relatable themes of toxic relationships contained within 'Strange', each track is as compelling as the next. Tracks like 'Herbal Life' command attention, with tightly syncopated 90's Dancehall grooves guaranteed to pulsate dancefloors into the early hours of the morning. Above all, it's X-amount's well-crafted lyricism, and ear for strong percussive and melodic elements that makes this album a clear display of X-amount's eclectic musicianship.
The LP drops Today December 17th, 2021 via Mega Hits International Records, and includes notable features from Dj Nicholas, Rocci Mesias, BassieDee, HarmonieX, and additional music production by SFRBEATS & Nigerian Sam Ultra Vibes. Engineer credits include: Delroy "Phatta" Pottinger (Jamaica), David Rhapsodic (Sweden), Stefano Ferracin (Italy), Arney Palmer and Mitchell Hammen (USA). Overall, the LP is a masterclass in both creative and technical prowess.
"There is a circle among us that has been created naturally when we take view of each other. What goes around comes around, we are carrying a deep introspective dialog which is ultimately communicated musically".
– X-amount