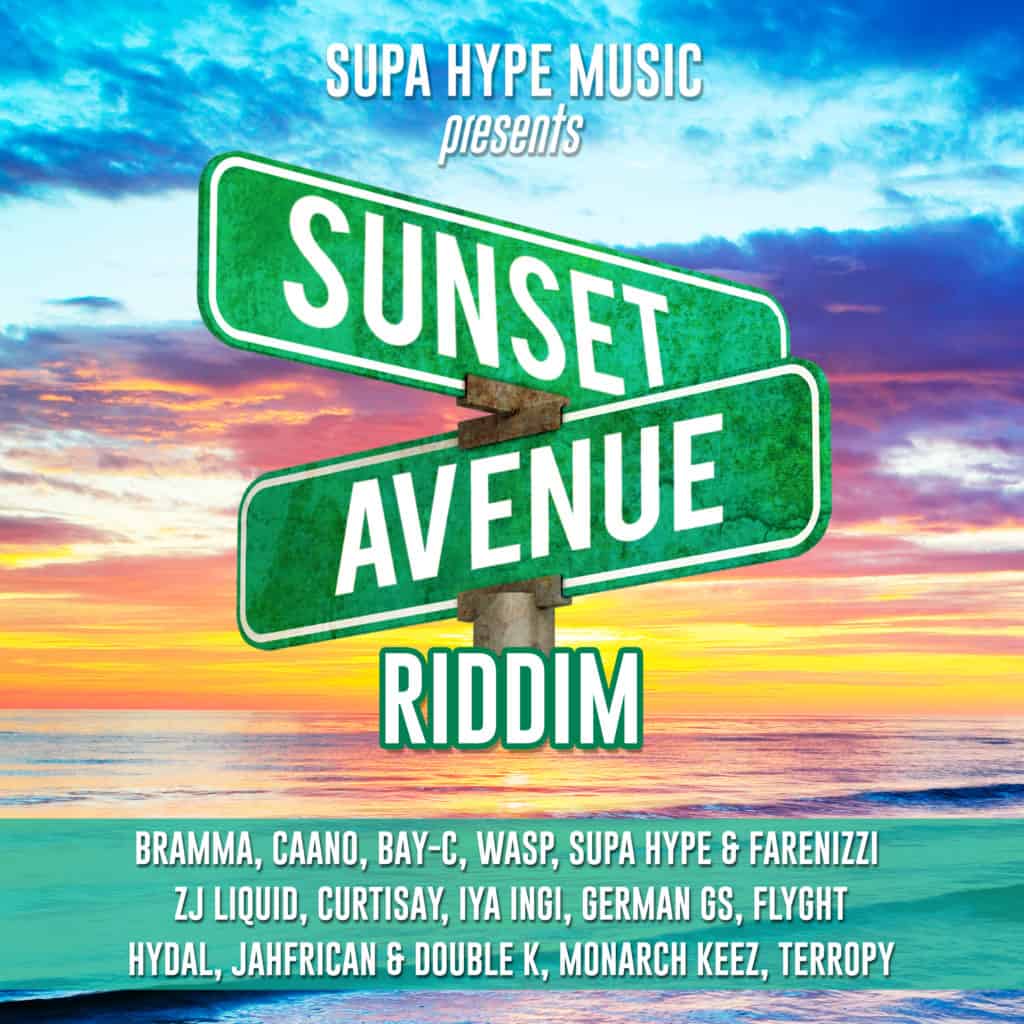 Release Date: April 16, 2021
Genre: Dancehall
Artist: Various Artists
Title: Sunset Avenue Riddim
Label: Supa Hype Music
With Spring in full swing and things heating up for Summer, Jamaican entertainment powerhouse Supa Hype is once again bringing the ENERGY with his latest musical offering, the Sunset Ave Riddim. Produced in conjunction with Italian sound system and production outfit Ram Jam, the riddim is stacked with full of party tunes and a cast including up-and-comers like to dancehall heavyweights alike. Whether you're in your car, your yard, or in a dance when things open back up, when the Sunset Ave Riddim hits the speakers you're sure to start moving.
Tracklist
Run Di Place – ZJ Liquid
Bad Gyal – Bay-C
Chop Day – Caano
Turn Around – Bramma
The Richest – Supa Hype & Farenizzi
Bonnie and Clyde – WASP
Uptown Badness – Curtisay
Benz N Bimma Over Hearse – Hydal
Illegal Paparazzi – Iya Ingi
Champagne and Henny – Monarch Keez
So Tight – Jahfrican & Double K
Wet Wet – Terropy
Focus – German Gs
Rich Gyal – Flyght