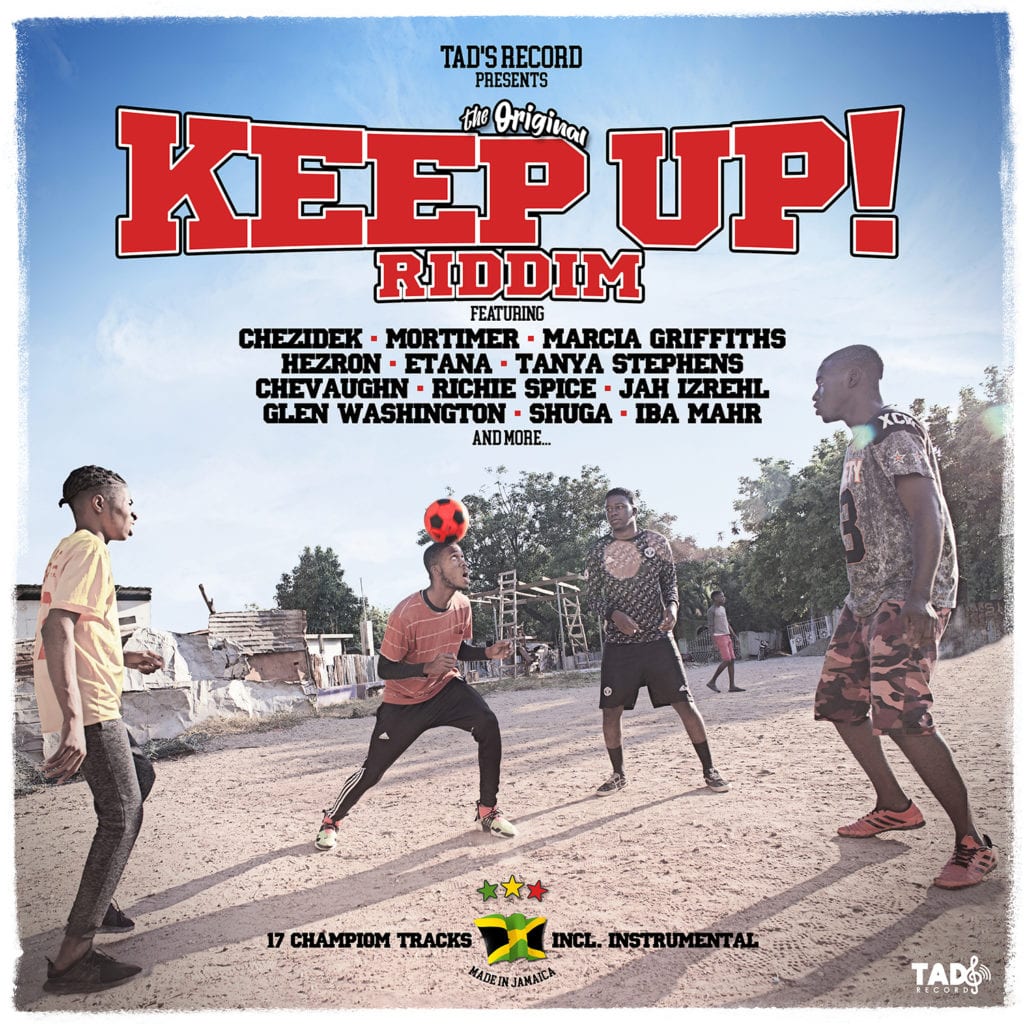 Tad's Record is proud to announce the release of its first smashing riddim for 2020 'Keep Up Riddim', produced by Tad A. Dawkins Jr. aka Jr Tads.  This is the first riddim from the newly equipped Tad's Recording Studio, featuring some of the remarkable names of Reggae music, including Marcia Griffiths, Chezidek, Hezron, Etana, Tanya Stephens, Shuga, Richie Spice, Glen Washington, Iba Mahr, and Mortimer.
When asked on the inspiration behind the riddim, Jr. Tads said, "the vibes of the riddim reminds me of youths keeping up on a field".
Enjoy the sound and prepare yourself for more solid Reggae sounds set for releases from Jr Tads and Tad's Recording Studio.
Written by Stacy-Lee Thompson