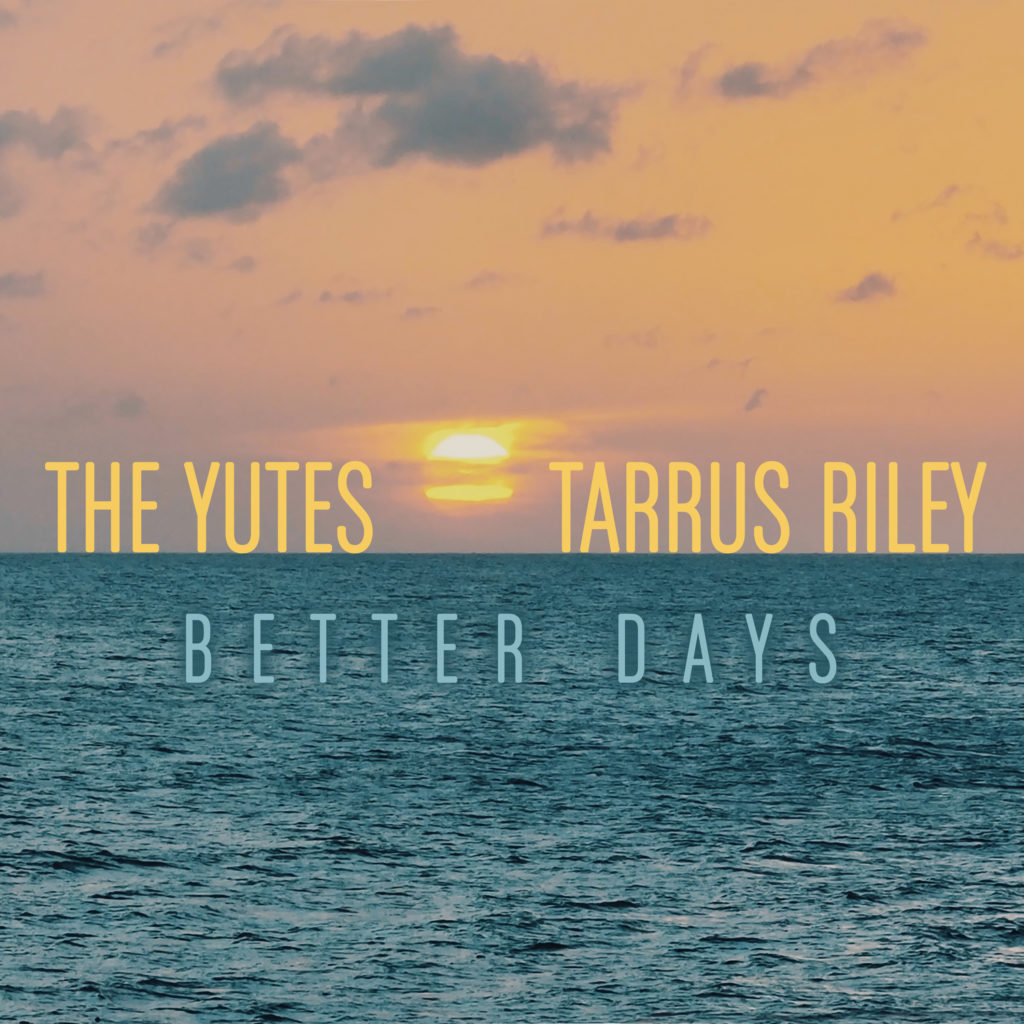 The Yutes x Tarrus Riley – Better Days
The Yutes' hot streak continues. Amidst their album rollout, The Yutes have dropped multiple singles featuring iconic Jamaican artists like Masicka and Govana; now, they return with Tarrus Riley on "Better Days," the third single from their forthcoming album "Ghetto Yutes." From the beginning, the Cin-Trax produced reggae-driven track embraces a positive message seeking to  inspire people around the globe to create "Better Days." The track is a refreshing fusion of reggae and hip-hop, further entrenching The Yutes at the forefront of music and culture in the Caribbean and the United States. 
Tarrus Riley's fan base spans across the globe: from the Caribbean to Europe, Africa, and the US, Tarrus has core audiences in almost every continent, evidenced by his highly touted and awarded collaborations. His work on "Powerful" alongside Major Lazer and Ellie Goulding helped the record peak at No. 83 on the Billboard Hot 100 in 2015 and he's also collaborated with artists like Shenseea, Estelle, and Konshens across his incredibly successful career. With "Better Days," The Yutes and Tarrus Riley are positioned to reach new audiences and awaken a core reggae audience that hungers for a return to a refreshing positive outlook on life. "Better Days" awaits us all with a message that's sure to spread throughout Jamaica and beyond.
"It's an honor to collaborate with the legendary Tarrus Riley, especially on a track with such a powerful, positive, and socially uplifting message," The Yutes say of their new single. "There's so much wrong with the world right now, from extreme poverty to extreme violence to inflation and natural disasters, we really believe that it's a time for everybody to put humanity first and for the world to come together to get to work on real solutions to global problems. Right now, we have Puerto Rico and Cuba without power, and major damage in Florida as well. We urge everybody to come together and donate time, money, and resources to helping these communities rebuild." The Yutes suggest organizations like Global Giving to help provide funding for hurricane relief efforts. 
Coming off of their last single, "Riches & Power," which featured Jamaican artist and dancehall icon Govana, The Yutes look to extend their reach and influence in global markets. "Riches & Power," which followed their single "Get Money" with Masicka, cohesively tied elements of dancehall, reggae, and trap music, while the coinciding music videos were both accepted and put on rotation on BET/MTV networks in the States and on Tempo Networks on over twenty-seven islands in the Caribbean. 
The Yutes continue to push the envelope and take their growing audience on a trip through the vortex of reggae/dancehall/hip-hop/trap as pioneers of the nascent "Trap Dancehall" sub-genre. In addition to their tracks with Jamaican legends like Tarrus Riley, Masicka, and Govana, they have collaborations with American rappers Curren$y ("High Grade") and Stove God Cooks ("In The Kitchen"). Combined with multiple showstopping showcase performances at SXSW over the past years, The Yutes have had their foot on the gas and show no sign of slowing down. 
STREAM / DOWNLOAD: https://babygrande.fanlink.to/BetterDays