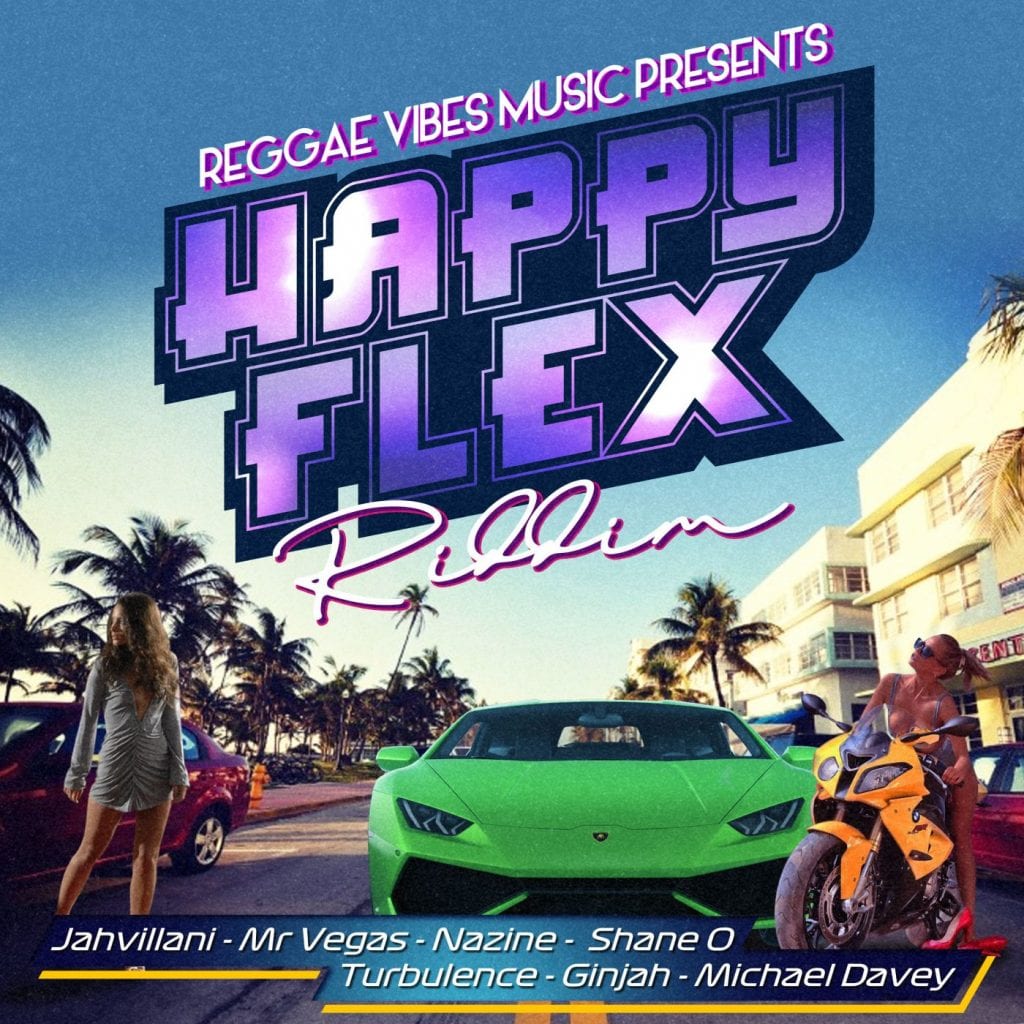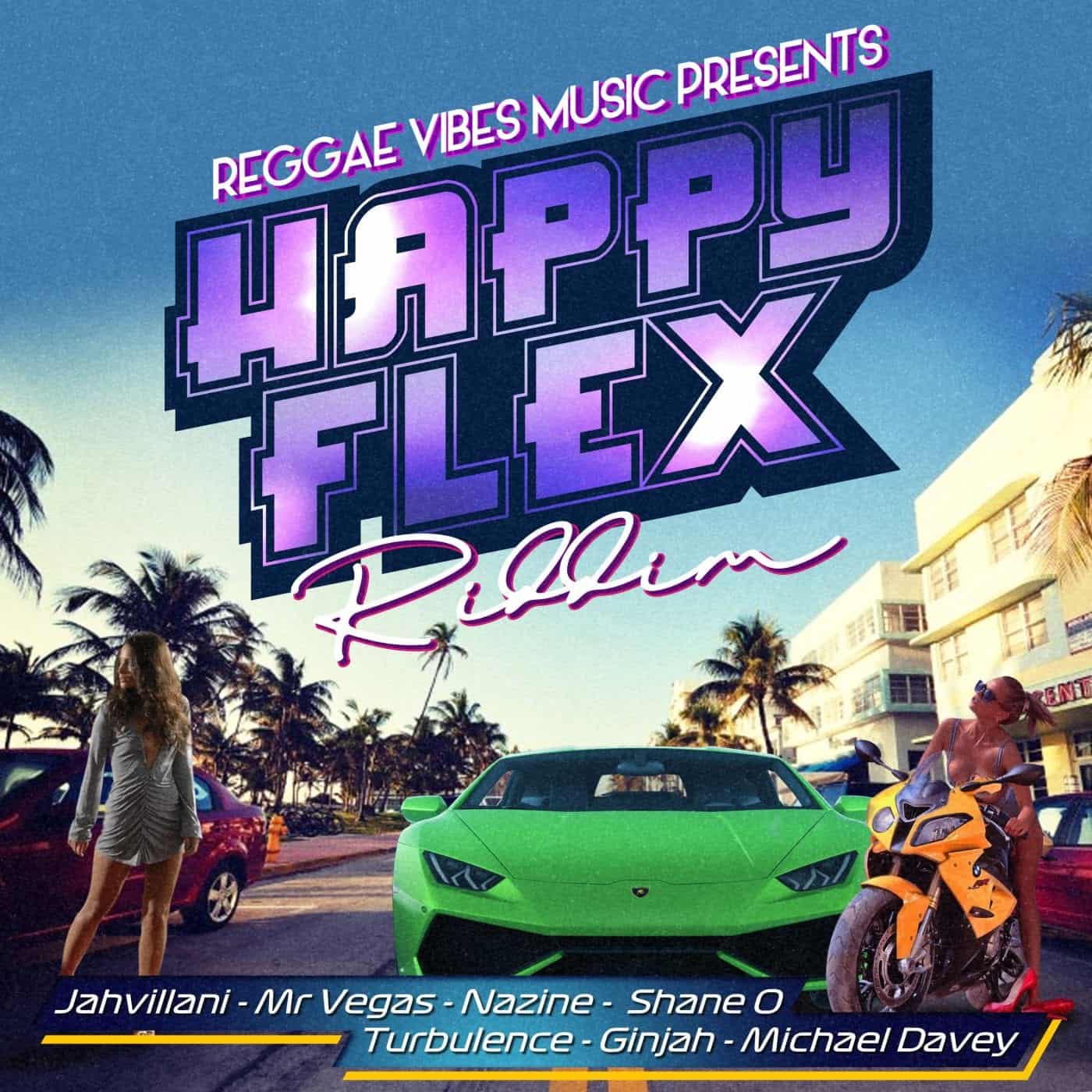 The Happy Flex Riddim, produced by Reggae Vibes Music, features new songs from Mr. Vegas, Jahvillani, Shane O, Turbulence, Ginjah, as well as newcomers Nazine and Michael Davey. People are already praising the compilation as being balanced and refreshing because it features artists that have been reigning since the 90's alongside new sensations who will definitely be a factor in the near future.
Mr. Vegas' track "Can't Go Without" was released as a single during the summer and has already made its rounds on BBC 1 Xtra and Capital Xtra in the UK. Likewise Jahvillani's "Bad Clarks & Blue Jeans," which details his ongoing love affair with the British shoe brand Clarks, was also released as a single. It is currently enjoying heavy rotation on mixtapes and radio in both the U.S. and Jamaica.
ABOUT REGGAE VIBES MUSIC
Reggae Vibes Music is a record label with offices in Atlanta, New York City and Kingston, Jamaica. The label is known and respected for consistently releasing popular reggae and dancehall singles, rhythm driven projects and albums. Many of the songs from Reggae Vibes Music have been featured on radio stations all over the world, this includes Sirius XM, BBC Radio, as well as major stations on the island of Jamaica. Reggae Vibes Music has produced tracks with internationally acclaimed artists: Jah Cure, Sizzla Kalonji, Lutan Fyah, Turbulence, Mr. Vegas, Charlie Clips, and that is just to name a few.