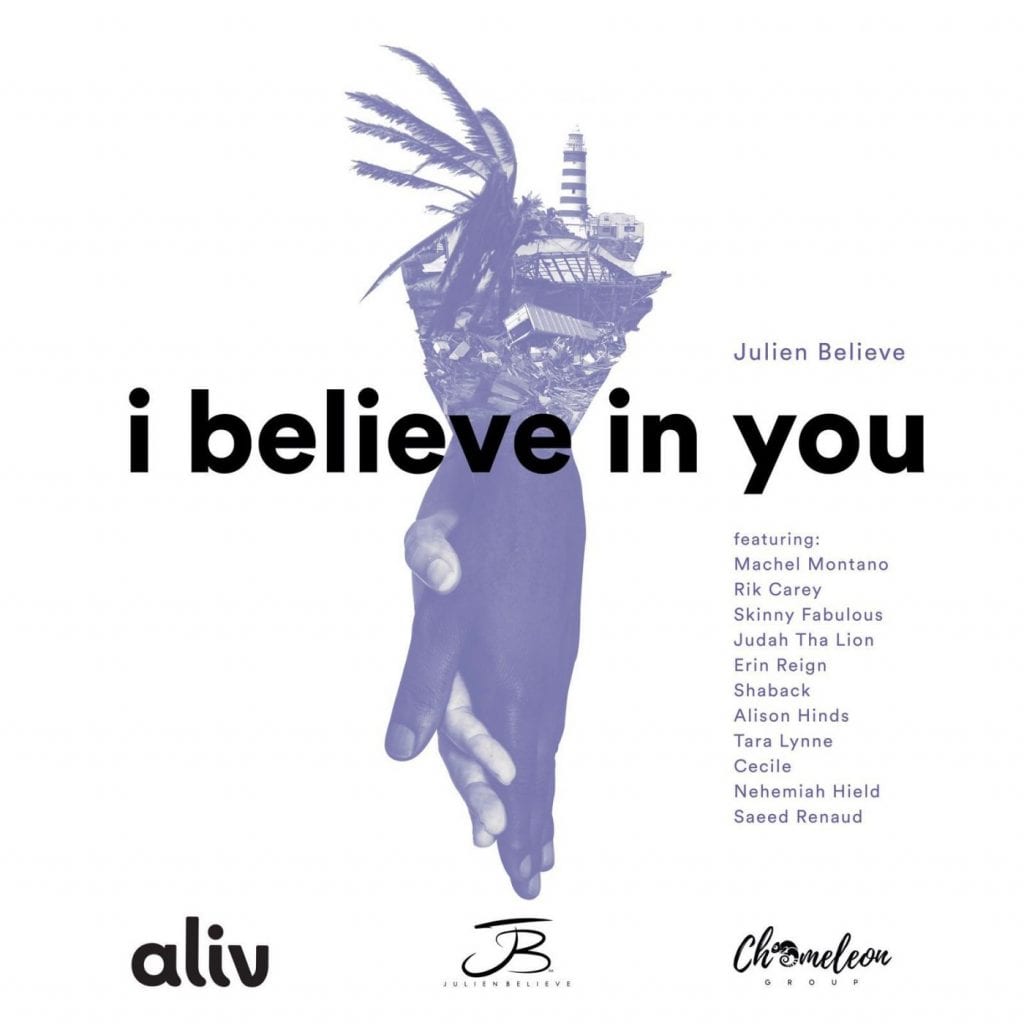 I Believe In You, Julien Believe featuring Machel Montano, Skinny Fabulous, Rik Carey, Judah Tha Lion, Erin Reign, Alison Hinds, Tara Lynne, Cecile, Erin Reign, Shaback, Nehemiah Hield, Saeed Renaud.
This song is a tribute to the resilience of the Caribbean Spirit in the face of climate change and insurmountable odds that have contributed to the creation of the circumstances that lead to the mega storm, Hurricane Dorian, that impacted and affected Abaco and Grand Bahama; two of the Bahamas' northern islands.
'I Believe In You' is Believe's latest single that features major Caribbean artists and fellow Bahamian artists, dubbing this the "We Are The World" of the Caribbean. It represents solidarity and unity amongst each artist and their willingness to band together to help a brother or sister in need. This song declares not only love of country but the Caribbean at large.
The lyrics and imagery simultaneously displayed the resilience of the Bahamian people, along with the support of our neighboring brothers and sisters is married perfectly with the catchy and upbeat rhythm. This song is designed to create a sense of hope, strength and assurance in knowing that we will live up to being strong #BahamasStrong. It drives awareness to the devastation and tugs at your heart for a call for action to help, assist and give to those in need.