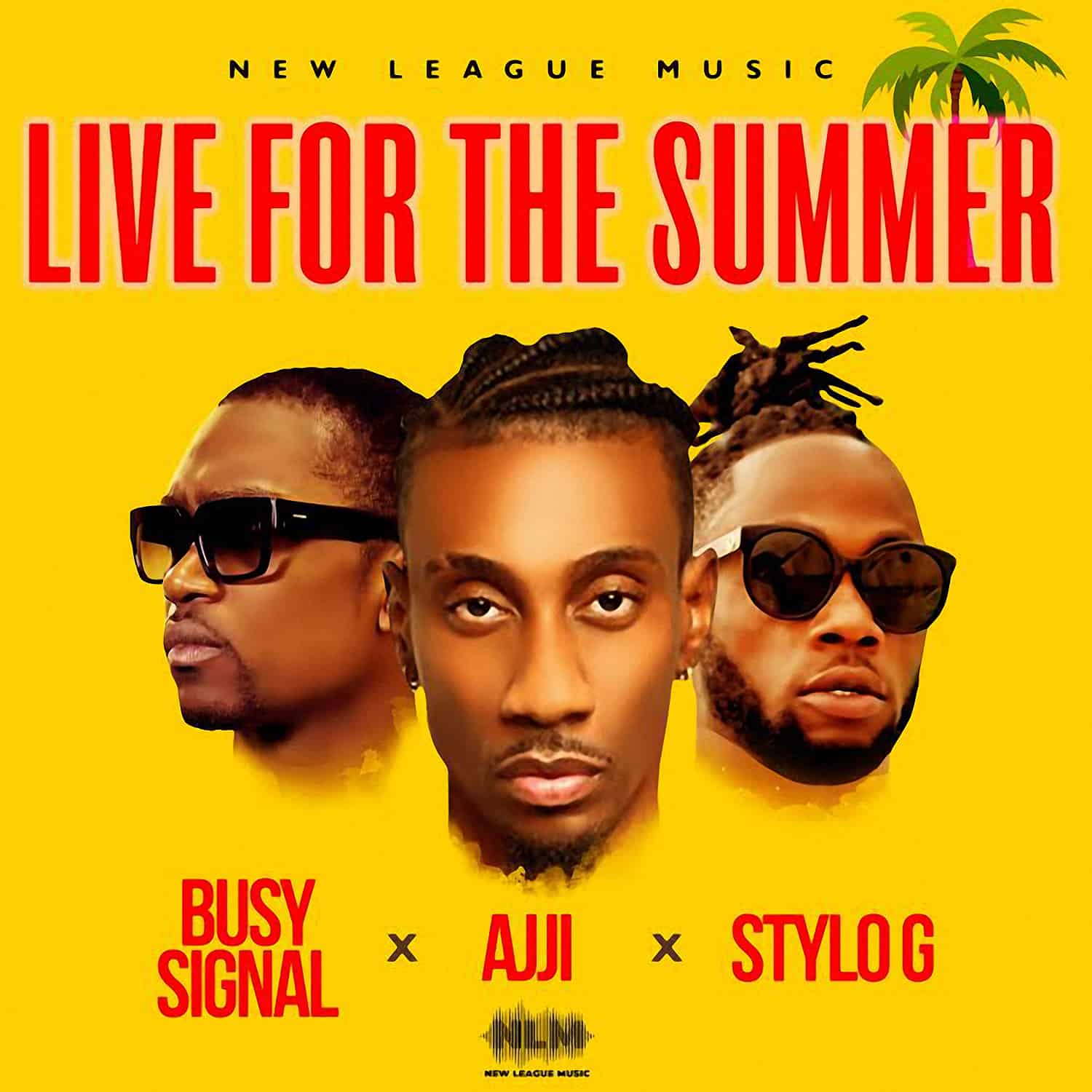 Coming on the heels of the 'Stories' and 'Street Code' rhythm compilations, two of their most successful productions to date. Recording imprint New League Music known for working with a plethora of stalwarts in the Reggae and Dancehall genre is once again stepping to the fore with a solid offering for the summer.
The project titled, 'Live For The Summer' is a collaborative effort and features dancehall heavyweights, Busy Signal, Stylo G and potent lyricist Ajji (formerly known as Ajrenalin) boastfully flexing their lyricism on the sauce-filled record as they sing about the opulent lifestyle and all its trappings. Privy to an exclusive listening session the song has been touted by a myriad of noted industry players as a 'must-have' on your playlist and one to watch for the summer.
Conceptualized by label executive Michaelius Phipps, he explained the creative process behind the record, "I wanted a hit, and so I started working on a beat with Marlon Easy. Once I had the instrumental I then reached out to Ajji who has been doing his thing on the New York circuit. He wrote the track and then presented it to Stylo G as a collaboration. Stylo G liked it and immediately recorded his verse and said the song was perfect for the summer. Like a stroke of luck or good fortune while the song was being mixed Busy Signal walked into the studio session and heard the project and immediately wanted a piece of the action. The final product is like 'magic' and I'm even more impressed with the effort and delivery of all the artistes."
Phipps says he is very optimistic the dancehall community will embrace this project.