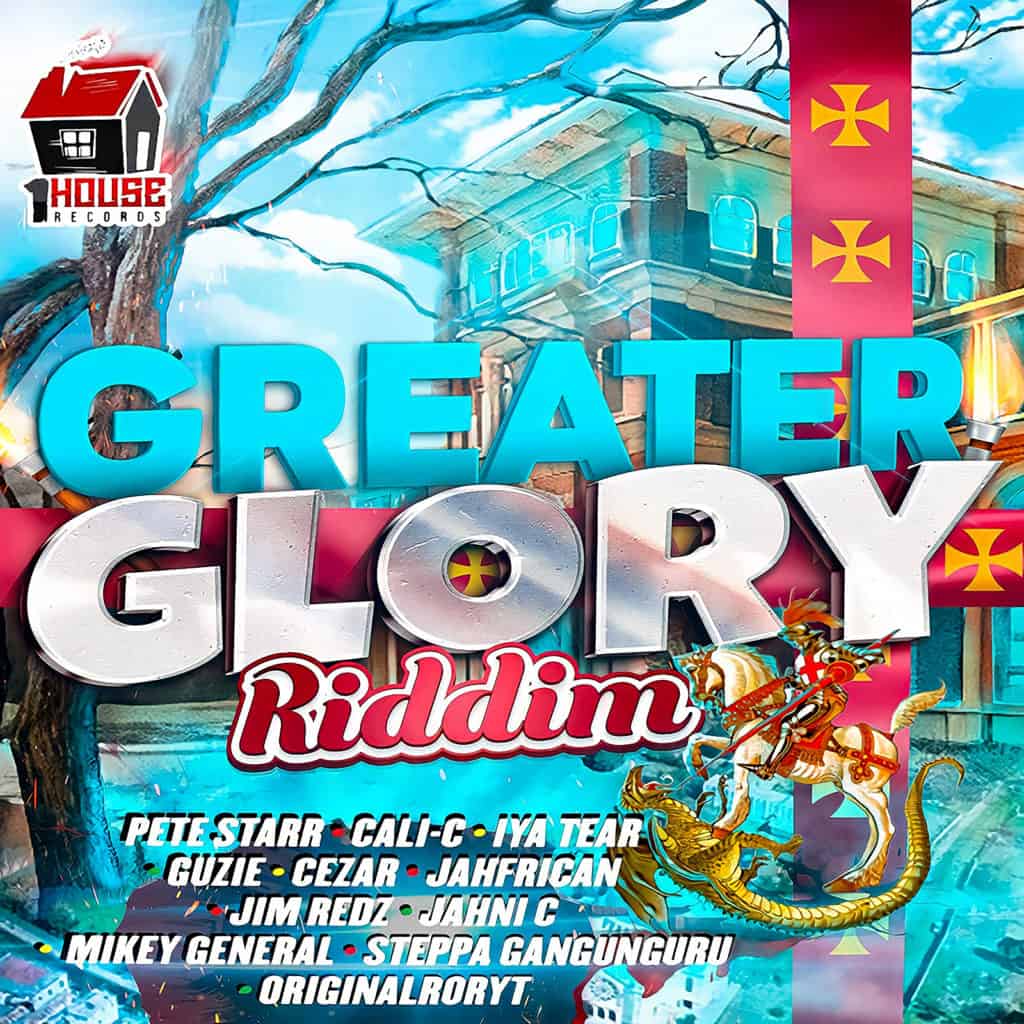 Kingston Jamaica – Burgeoning producer, artiste and CEO of 1 House Records Peter Henry, more popularly known as Pete Starr, has successfully launched his musical career to new heights. With his first unique rhythm called: Greater Glory, a full St. Georges College production, Pete Starr has without a doubt proven that he is a force to be reckoned with in the music game.  With over twenty (20) years of experience, with his deep rooted and sincere love for reggae music, the meticulous producer/airline pilot, has caught the attention of major industry players and fans with his first reggae production, which features only artistes from his alma mater, St. Georges College in Kingston, Jamaica. The production includes artistes such as: Pete Starr, Mikey General, award winning dub poet Steppa Gangunguru, Rory T, Jahfrican (producer Adrian Locke, Lockecity Music), Cezar, Cali C, Iya Tear, Jahni C, Jim Redz and Guzie.
The album distributed by VPAL Music and is officially released on all digital
platforms.
As the world anticipates the official release of the 1 House Records album showcasing eleven (11) smashing reggae songs, Pete Starr shared:
"This album was a well thought out carefully constructed production, which Grammy Award winner Fatta "Lynford" Marshall was the mixing engineer. "
He continued, " It features musicians, Robbie Lyn, Donald Dennis and the late Dalton
Browne, also producer Adrian Locke was instrumental in the composition of the rhythm. 1 House Records is ready to produce more quality music and hits. Fans can also look out for my single, "Daddy."
Upcoming Projects
Meanwhile, as 1 House Records stamps an indelible mark on the reggae scene with the Greater Glory rhythm. The team is now gearing up for the release of the official video of the songs from the Greater Glory studio album in a couple of weeks.
Pete Starr would like to assure fans that, they should continue to expect quality productions from the label for 2021 and beyond.  When asked to leave words of advice for upcoming producers, Pete Starr responded:
"Simply stay focused, with discipline, hard work and most importantly professionalism, this Is the key to success. Your attitude determines your altitude."