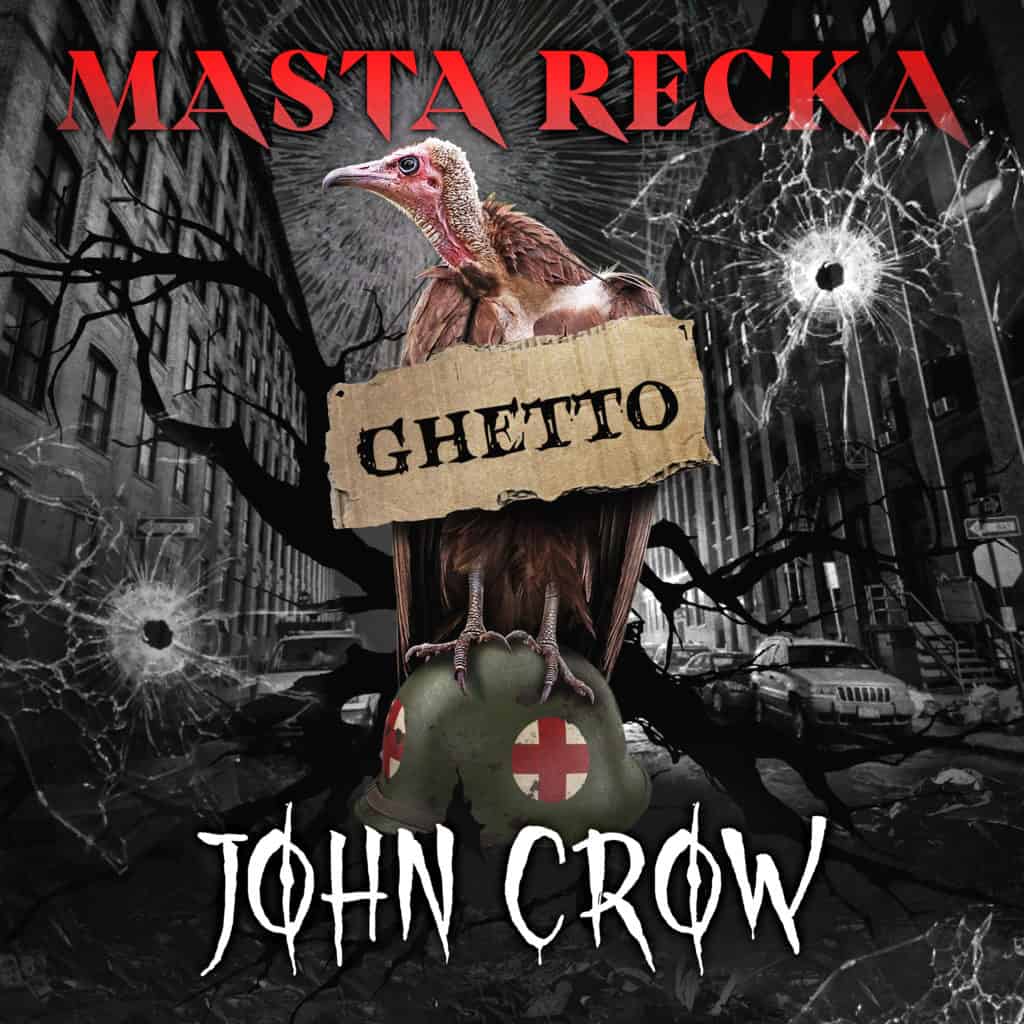 The renaissance man of Reggae Dancehall Masta Recka has released his new single titled "Ghetto John Crow," a song that shines a different perspective on crimes plaguing the Ghetto. "Instead of preaching the same thing every day, I focused on the art of storytelling," said Recka. "Tales of parents' pain, jealousy, and corruption." The single produced by Rupert Green (a.k.a. Masta Recka / ZYFEX CEO) for the ZYFEX label is distributed by Tuff Gong International and is available now on all digital services worldwide.
Masta Recka, a former member of the U.S. Army, grew up in Water House, one of the most feared Garrisons in Kingston. Memories of friends and family who lost their lives to senseless killing prompted Recka to write "Ghetto John Crow." His clever lyrical scheme is often compared to that of dancehall master lyricist Vybz Kartel. Masta Recka is one of the few dancehall artists who is also an author (R.J. Green), his book "Tanny Anderson – Barefoot, Prickles & Thorns peaked at #6 on amazon in 2010.
With a diverse background in Theater, Science, and an MBA in International Business, Masta Recka also produced songs for several Jamaican artists, including Stylysh, True Blaxxx, Cuz Diego, KQrios, and is the co-producer of "Love Lost" by Twiggi.
The video for Ghetto John Crow is scheduled to be released in early June. Recka is currently in the studio working on several new projects, including soundtracks for a movie he plans to start filming this year.
One of Masta Recka's wishes is for more fans to join and support artists who made great contributions to the genre. "Fans should support their favorite artists by purchasing or sharing their music," said Recka. Get your copy of Ghetto John Crow and spread the word, ending crime is the key.