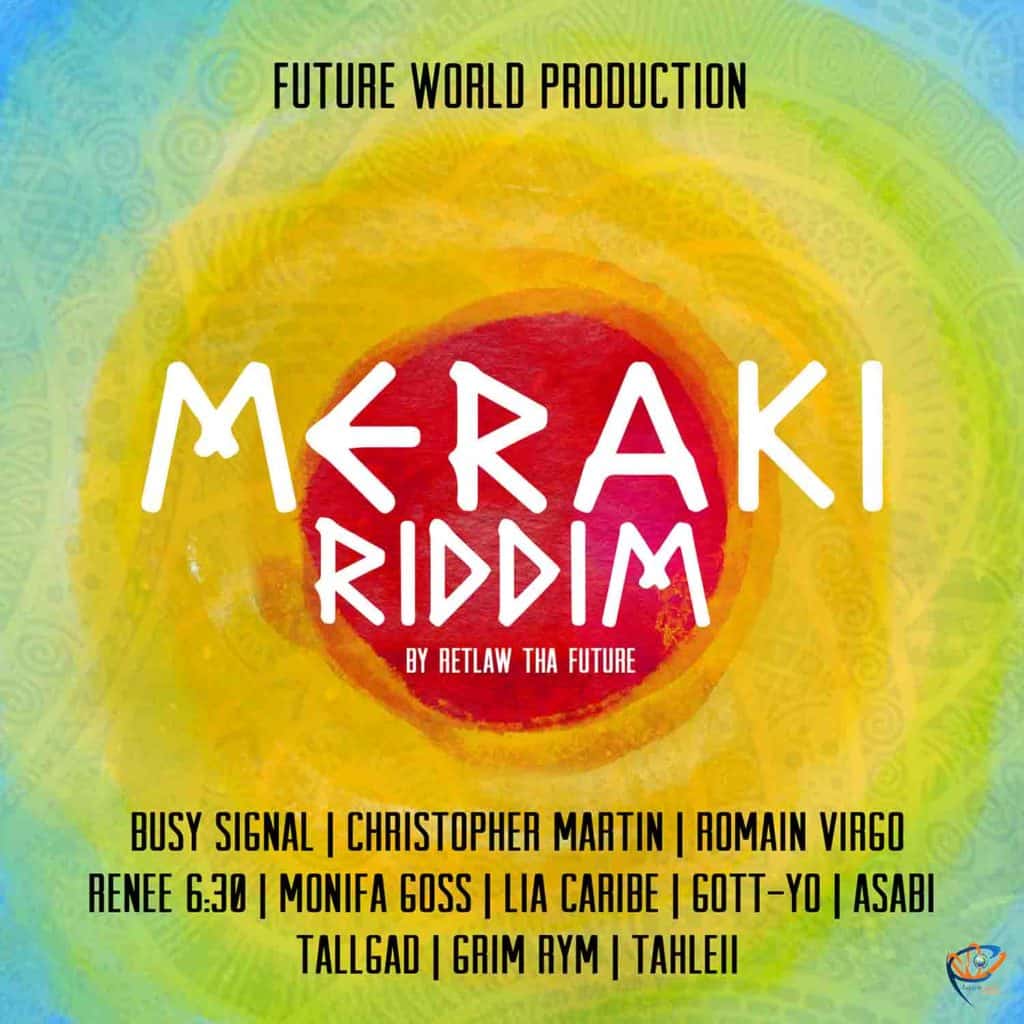 Following the success of his production on Busy Signal's album Parts of the Puzzle, and follow-up single releases such as "Something New" by D-Major and Busy Signal, Retlaw Tha Future of Future World Production closes the year with the vibe-filled Meraki Riddim.
Using a mid-tempo groove, Retlaw Tha Future draws the best from all artists who perform lyrics on topics that range from celebrating the good life with friends, to the lies people tell in relationships, to men's assets that can make a woman fall in love.  When constructing the riddim, Retlaw Tha Future said "I was in a vibe in the studio one day and the vibe reflected by approach to production – anything I do I have to do it with soul, creativity and love.  This riddim reflects that and that is what Meraki means." 
Balancing the spotlight between known and upcoming artists, Retlaw Tha Future features Reggae star Romain Virgo ("Wicked So") as well as his younger sister Tahleii Virgo ("Motivation)."  For as long as Retlaw Tha Future has known Romain while attending college together, this is the first time they have worked together on a recording.
Upcoming Dancehall sensation Renee 6:30 used soothing vocals to express some of the raw thoughts women have about men ("Fall In Love").  The track was recorded by collaborator and fellow producer Jovi DiPree.  Singer / actress Asabi stands out with her track "Winey Don;" her energy is described as infectious.
Additional artistic performances come from Busy Signal, Christopher Martin, Monifa Goss, Lia Caribe, Gott-Yo, TallGad and Grim Rym – an artist born in Jamaica and now in Surinam.  All tracks were mixed by Michael 'Factor' Jarrett.