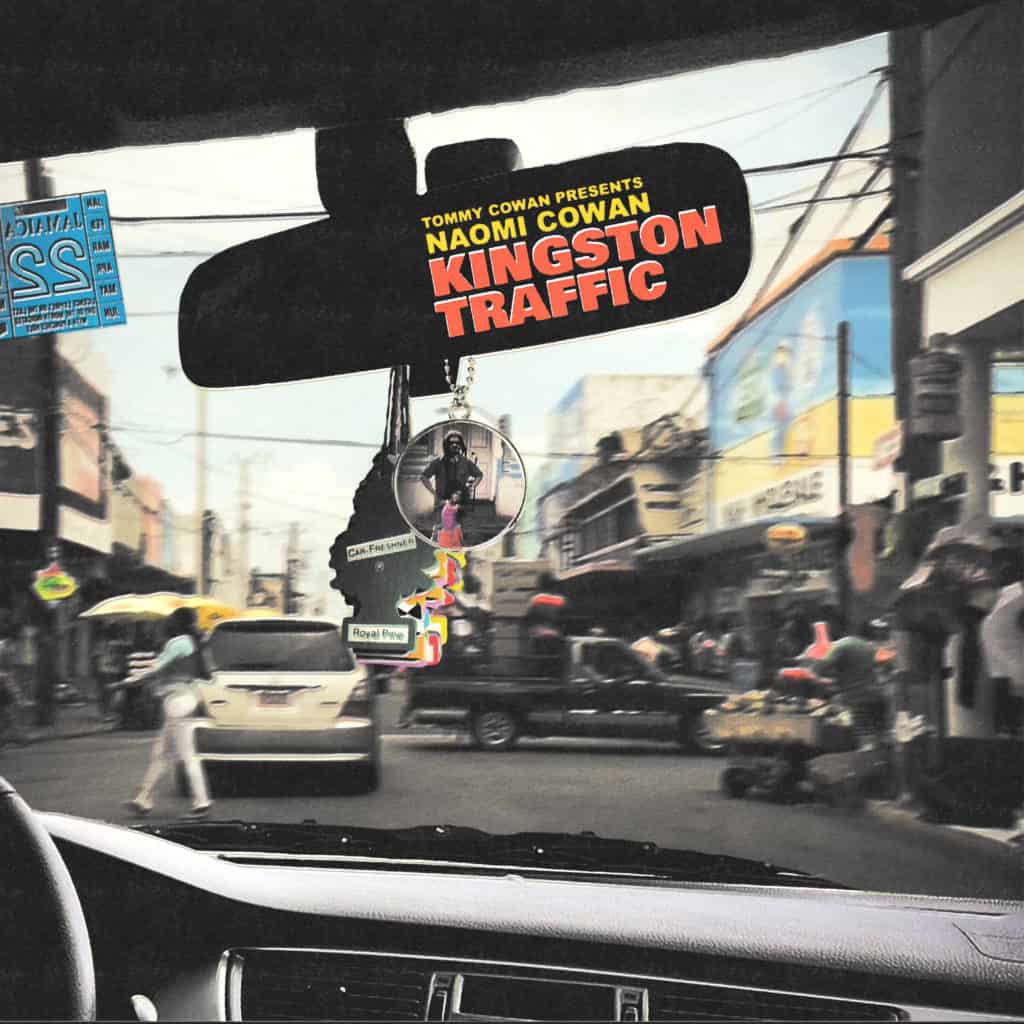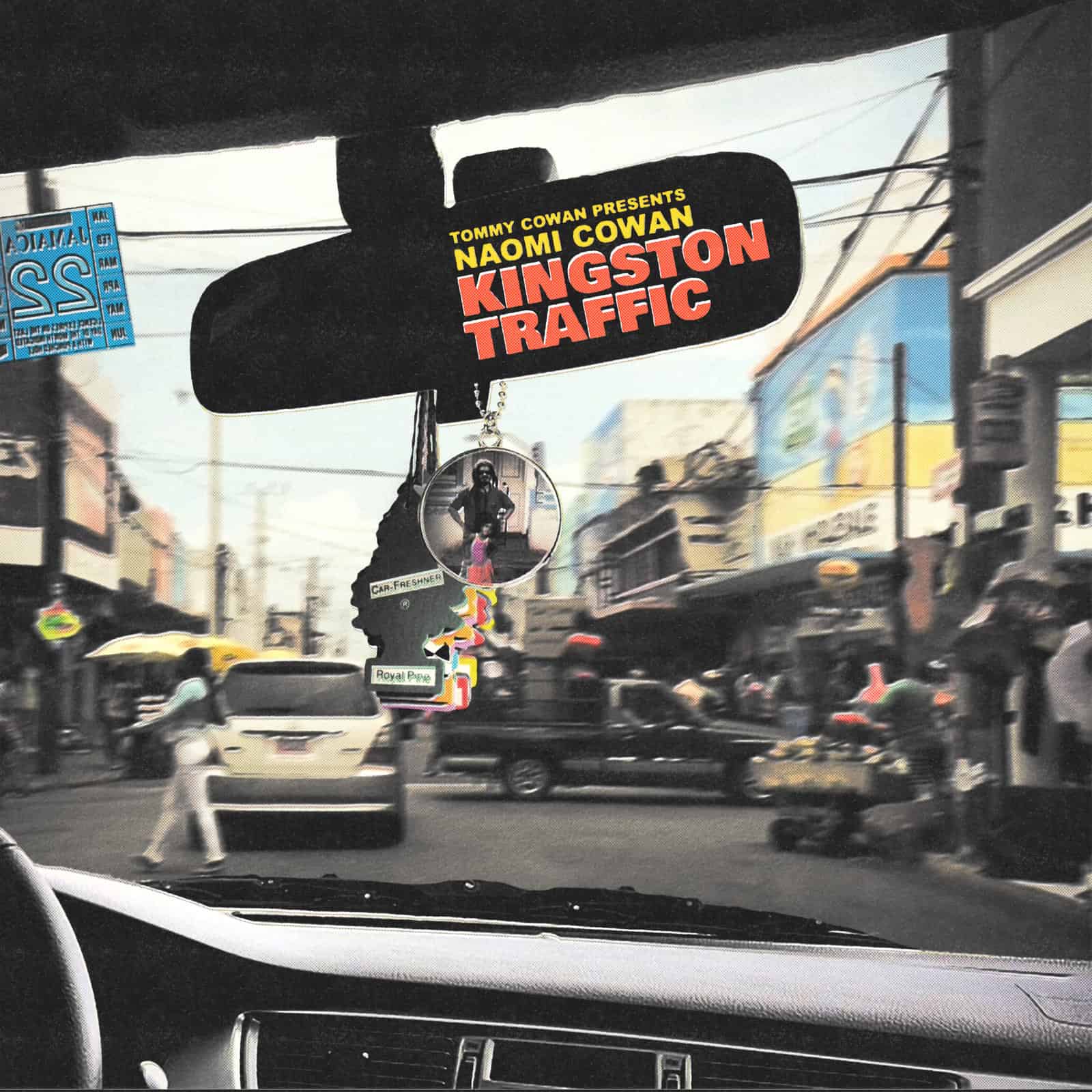 NAOMI COWAN JOINS FORCES WITH PARENTS ON SOCIAL COMMENTARY TRACK 'KINGSTON TRAFFIC'
Following her year-long promotion of the 'Star Girl Mixtape' in collaboration with Walshy Fire & Major Lazer; Singer/songwriter Naomi Cowan is back with another track that speaks to the current climate of society.
Aptly titled Kingston Traffic, the track—arranged by veteran producer Cleveland 'Cleve' Browne and produced by her father Tommy—addresses the myriad of challenges that are 'congesting' the human race in the plight for a better life.
"The song is a metaphor to the reality of what we're facing not only in Kingston but across the globe. So much war, unrest, distrust amongst people; it's almost as though everyone is grasping for straws trying to hold on to whatever they can…and understandably so. The last three years have not been easy, normal or fathomable for me. I still can't believe that for two years I have not been able to do what I love freely—perform my music," Naomi explained.
As of June 24, the single is available on all major platforms.
According to the singer, who also played a part in the song's production, she drew from everyday observation to curate the song.
"An artiste's duty is to reflect the times. I've been feeling and observing so much noise, so much congestion all around the place. Everyone's trying to 'make it' and willing to run over the next person to get there," said the Jamaican entertainer.
"Kingston is the kind of place that teaches you from a very young age how to navigate the outside world with a strong sense of awareness, tact and wisdom," she added. Naomi is known for other hits such as Paradise Plum, Peace of Mind, Climbing and Energy.
Kingston Traffic however holds a more sentimental value, because of her parent's contribution to it.
"People have always asked me if I've ever done a song with my mom and dad. We recently did a refreshed version of 'Santa Claus Do You Ever Come to the Ghetto,' but this is really a new project that we started working on in 2020. So, I consider this to be our first real collab," Naomi proudly said.
Meanwhile her father Tommy, who has had decades of experience in the music industry, hopes the song will promote optimism in all listeners and encourage them to exercise patience and compassion with each other.
"Kingston Traffic is really a confusing situation. The main point is that our lives can be better than traffic without confusion. It's a song of purpose; in spite of your background or present situation.It speaks of the value of discipline, 'start out early'. Don't get trapped into the fake situation," he said.
He further said the societal congestion is potent, however, some turn a blind eye to it.
"There's a lot of congestion around us, if you pay attention. There's a lot of noise. Everyone's hustling; posting constantly on social media…"
About Naomi Cowan
The daughter of reggae greats Carlene Davis and Tommy Cowan and has been taking the industry by storm with a "genreless" sound of her own. Naomi launched her recording career in 2017 and her breakthrough single "Paradise Plum" has now become her alias/nickname to fans & supporters everywhere.
On the press front, Naomi has been featured in The New York Times, Breakfast Club, Essence, LA Weekly, FADER, Nylon, V Magazine, Flaunt, The Root, NY Daily News, Brooklyn Vegan and more.
On the performance front, Naomi has graced stages in her hometown of Jamaica, as well as America, Sweden, Canada, Switzerland, Cayman Islands, St Kitts & Nevis, Trinidad, Belgium, London and more at events such as The Jamaica Rum Festival, Strictly The Best Live in Montego Bay, Reggae Sumfest, Boomtown Festival, Upsalla Reggae Festival, City Splash London, Tmrw Tday Festival, Taste of Tennis and Angela Yee Day.