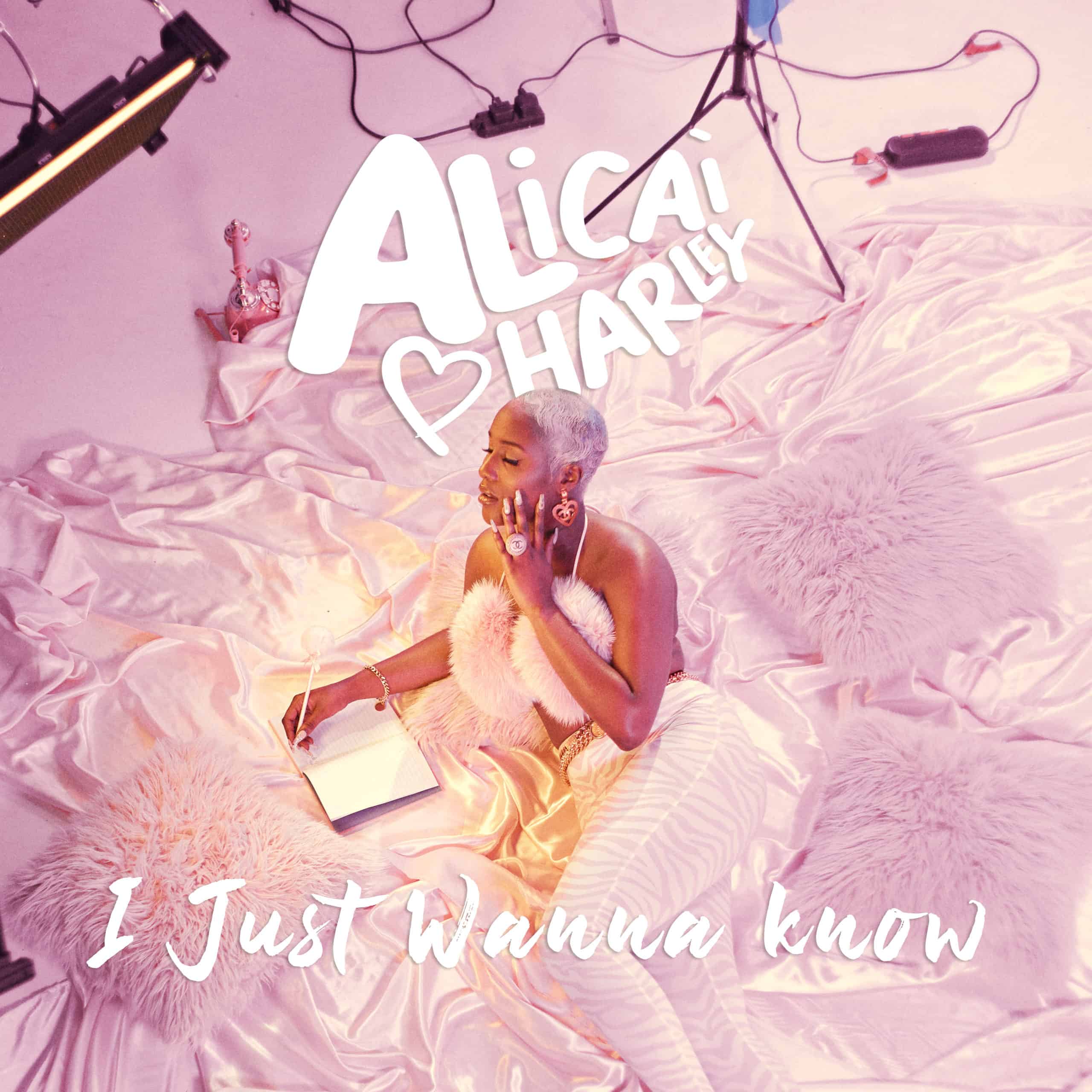 After a slew of collaborations earlier this year, exciting London-based artist Alicai Harley is back with her new single 'I Just Wanna Know', out today via Parlophone.
Sampling R&B classic 'Leaving (Always On Time Part II)' by Ashanti, 'I Just Wanna Know' sees Alicai channeling a new energy to her previous singles, paying homage to the original track's early noughties vibe.. Throughout the track, Alicai makes smooth transitions between singing and rapping, the latter of which is a nod to the artist's earlier music days and a testament to her versatility as an artist.
Speaking about 'I Just Wanna Know', Alicai muses, "this song reminds me of my younger self… back when I was rapping. That's what I wanted to bring back. And it's touching on real subjects, on a real relationship. I wanted this to feel like my own version of 50 Cent's '21 Questions.'"
A romantic visual starring Alicai in tinged blue and pink-tinged silky backdrops respectively, the video for the track sees her caressing her significant other and writing in her notebook as she muses on the dilemmas of her relationship.
'I Just Wanna Know' marks her first official single release of 2020, following collaborations throughout the year. Her most recent was a killer verse on the official remix for M.I.A & Cadenza's fire tune 'Up Inna' alongside rapper BEAM, which followed collabs with Afro-Dancehall superstar Stonebwoy ('Understand'), dance music legend DJ Zinc ('Bubble') and respected producers Jim Ouma ('Kids').
Alicai Harley first broke through with 'Gold', an irresistible slice of summer which was heavily supported by an array of tastemakers, including Seani B, DJ Target, Sian Anderson, Mistajam, Toddla T, David Rodigan, Trevor Nelson, and Charlie Sloth across BBC Radio 1 and 1Xtra. Across Capital Xtra, she has garnered support from Robert Bruce, Rad Kwame, Manny Norte, Tim Westwood, Yinka and Shayna Marie amongst others. She also recently made a number of incredible virtual performances across Notting Hill Carnival weekend, at events hosted by BBC Radio 1Xtra and Island Records.
Showing the range and depth of her musical talents, Alicai Harley is a UK artist destined for the top.
You are not allowed to post review.