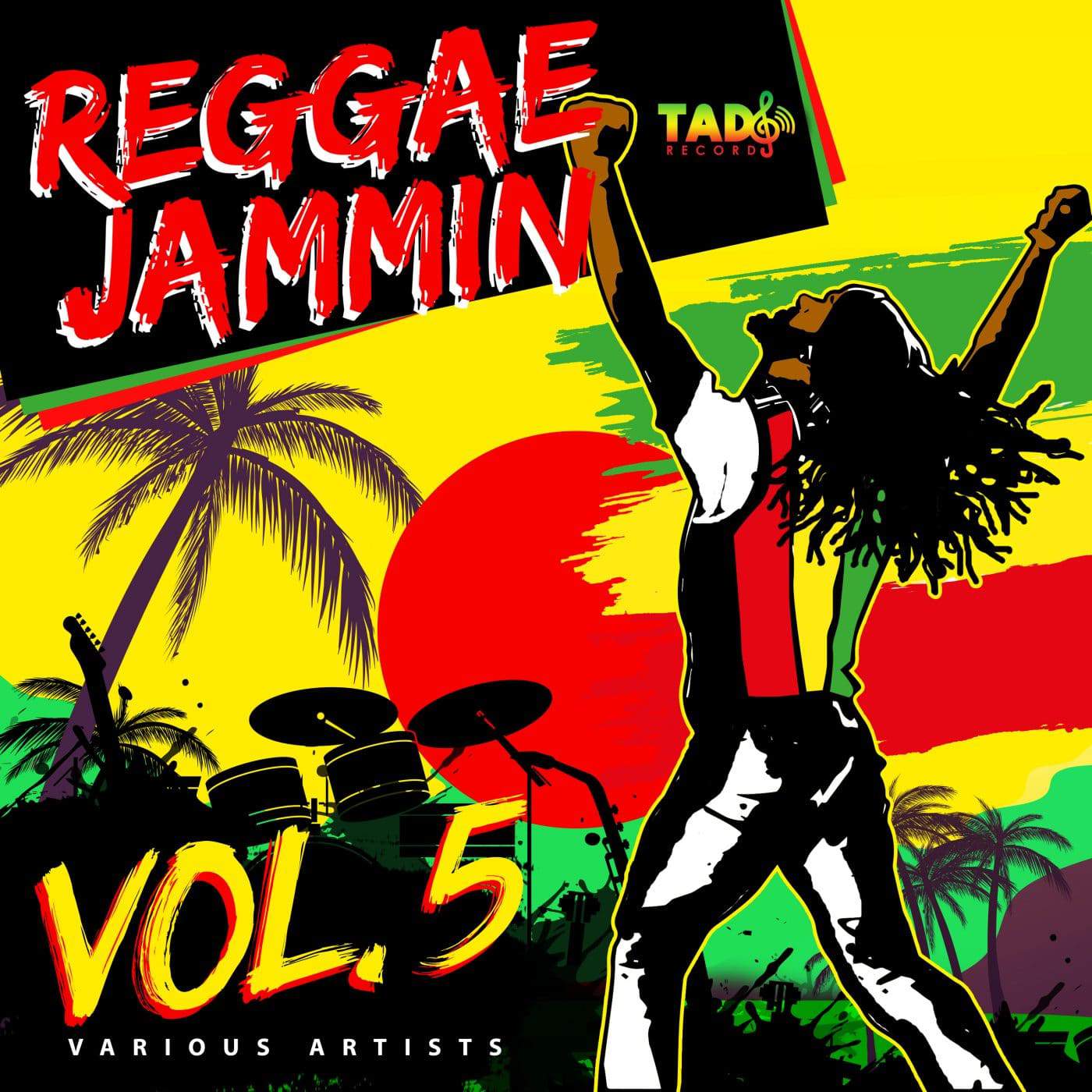 Reggae music continues to evolve; reflecting new and nifty musical styles, and Tad?۪s Record has found the formula once again and now presents it to the world. The 5th??series of the ???Reggae Jammin'brings together a true and authentic mixture of sounds and flavours from the two most versatile genres of Jamaican music.
Reggae Jammin Vol.5??showcases some of the most famous names in Jamaica?۪s music fraternity, as well as a few new rising stars. This album offers soothing sounds, opportunity for godly meditation, an unlimited blend of ???Yardie?۪ vibes, and a delectable taste of gallis and hardcore tunes.
Featured on this masterpiece is ???The Queen of Reggae?۪ Marcia Griffiths, ???The Strong One?۪ Etana, Jesse Royal, Maxi Priest, I-Octane, Terry Linen, Konshens, Sanchez, Richie Spice, Hezron, and Tarrus Riley.?? Also featured is emerging sensation Shienna, who adds her refreshing and tantalizing voice to the fusion, as well as Anthony Cruz, who always mesmerizes the ladies with his tuneful voice. Jah Cruz Medleyis a new take on the Bitty McLean?۪s single titled Walk Away from Love and is an exceptional track which has received tremendous love from around the world.?? Reggae Jammin Vol. 5would not be complete without the young, talented and vibrant new firecrackers Chronic Law and Javillani who have been spiting hits in the Dancehall circuit.
Reggae Jammin Vol. 5 displays the diversity, uniqueness, charisma, passion and energetic delivery of each artist whichwill resonate with audiences worldwide.
Tad?۪s Record has done it again, packaging the ???hits?۪ to provide the world with the Ultimate Reggae/Dancehall Experience.
Reggae
,
Single
You are not allowed to post review.