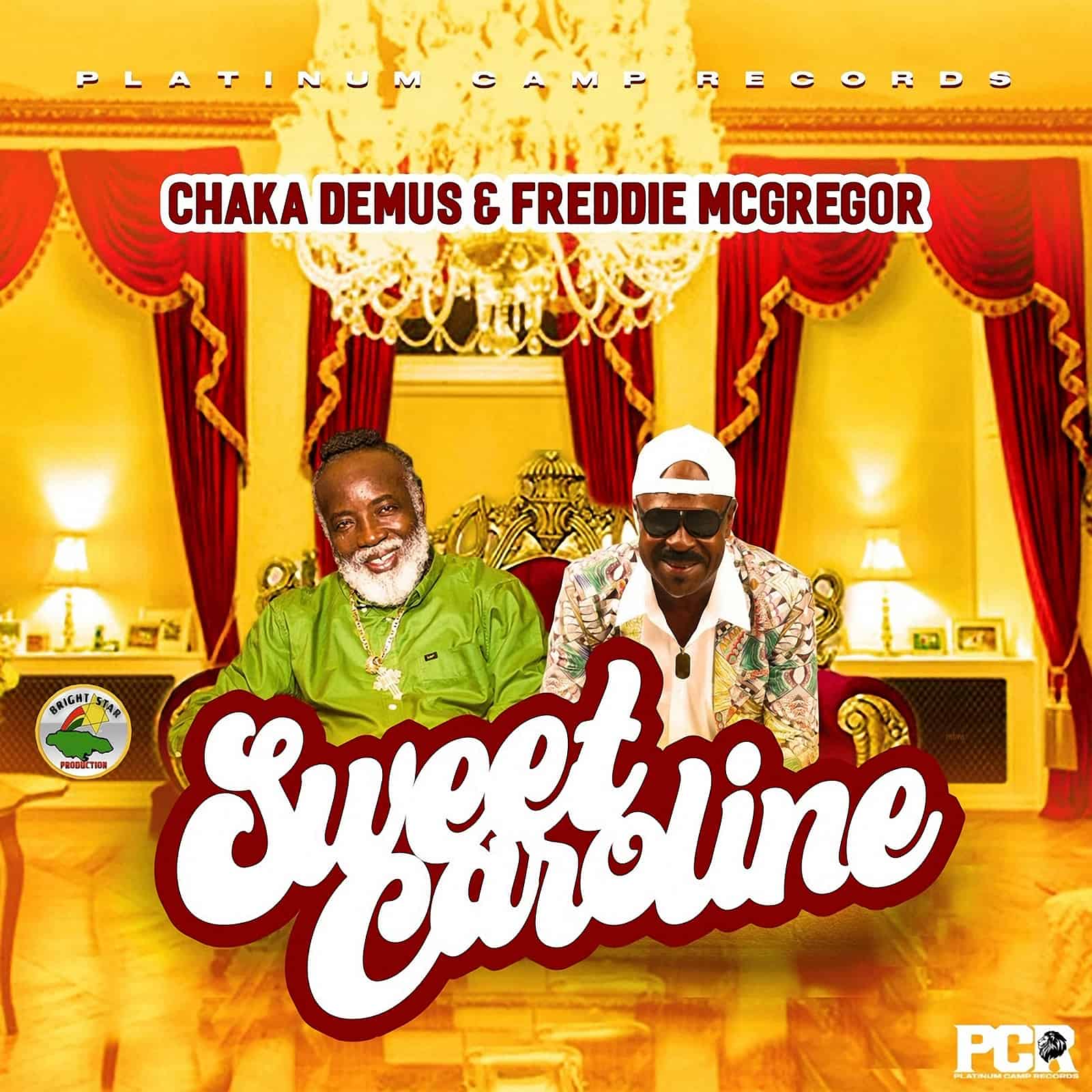 File
Chaka Demus & Freddie McGregor - Sweet Caroline - Platinum Camp Records - MP3
Login To Access
Legendary Chaka Demus Stayin' Majestic:
Born and bred in the island nation of Jamaica, the legendary music hitmaker originally from the Waterhouse district of Kingston, not only keeps on keeping on: Chaka Demus shines brighter than ever in the reggae and dancehall space.
Remaking the classic song Sweet Caroline – the quintessential Neil Diamond singalong still belted out every weekend by the masses in party bars and sporting stadiums around the world – has all the right ears perked up.
"I been in the music business sound system almost 40 years," says Chaka Demus, "from deep roots majestic to deejay style on the mic, king jammin' definitely. Right now, I'm doing a lot of work in the studio. Early next year, I'll start touring New Zealand and Australia. I'm excited to fly to the United States and do promotion."
Chaka Demus signed a solo record deal with Platinum Camp Records, based in the USA, in world urban music center Atlanta. Platinum Camp Records CEO Daddy BIGG$ says, "It's massive understatement to say that Chaka still has it. I was a big fan since Murder She Wrote. I loved what Chaka Demus & Pliers did there, and it's time for a new album for the 30th anniversary. Chaka crushes at dancehall and reggae, too. Dancehall is like a little bad ass brother of reggae, an offspring you can't control."
Chaka chimes back, "Perfectly put, man. Perfectly put."
The pair of music titans first met in person in Trinidad at a huge show that BIGG$ promoted.
Chaka on his public versus private styles, says, "Aggressive on the mic. Laidback off the mic. Where I come from, we have a tough edge but a lot of love for life. That's why the new album is called From Mi Heart. This lifestyle, the music, the culture…this is so much bigger than just a business."
Chaka Demus & Freddie McGregor - Sweet Caroline - Platinum Camp Records https://lnk.to/sweetcarol1ne
You are not allowed to post review.