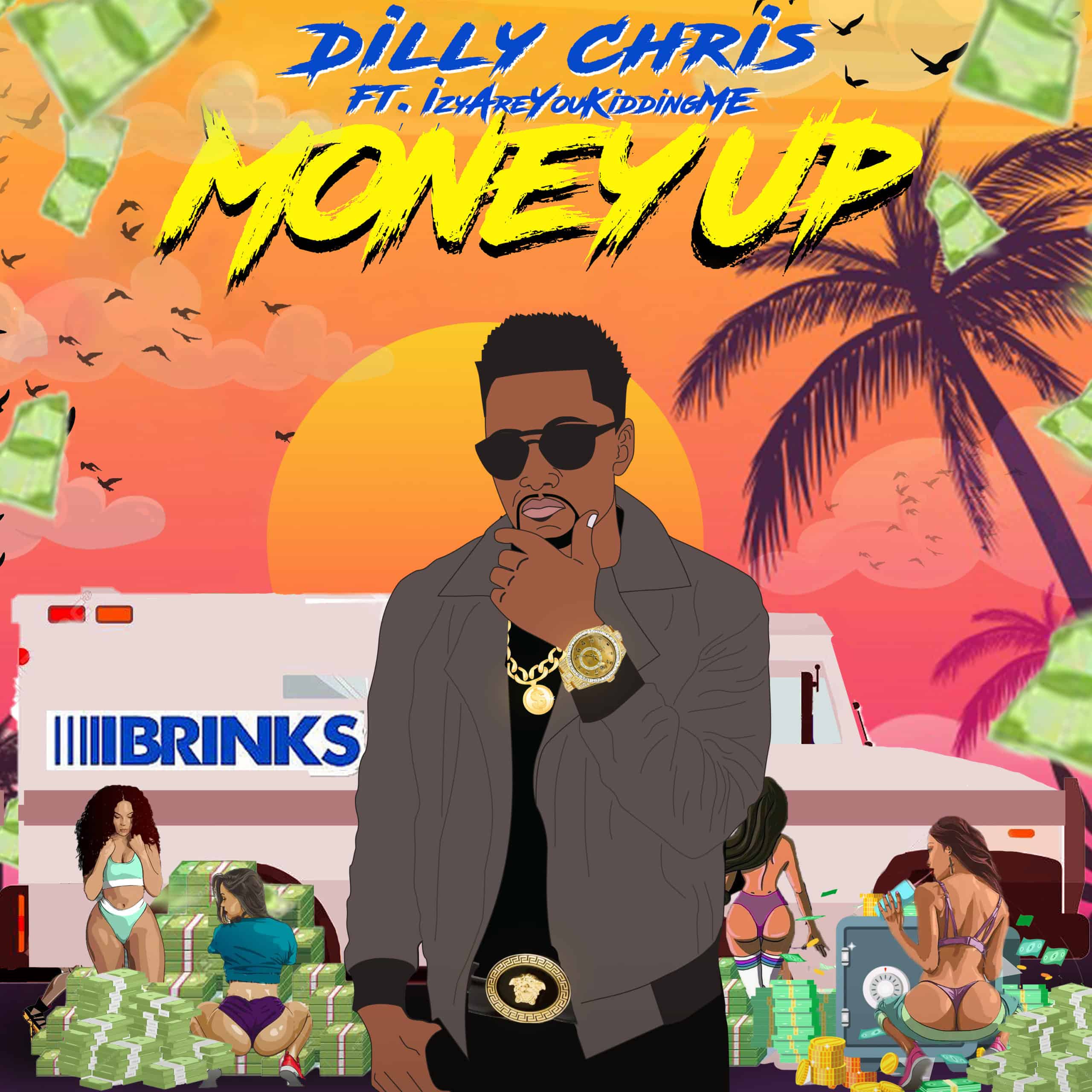 Dilly Chris is the next dancehall international hit- maker and is ready for the international move into the musical arena and nobody is going to stop him.
Born Chris Smith in Maryland St. Andrew, Jamaica, Dilly Chris attended the Edith High School and earned his influence in music from his aunt and uncle, who boasted of the ability to set the dancehall ablaze. Fascinated by these accounts of glory, Dilly Chris began dreaming of his own career in music and already having the gift of an engaging voice set about his career in music. Moving to the USA did nothing to deter his dream as he continued on this trek and has remained with a song such as, "Sweat" ft. Chudney J.
Easily the most unclassifiable artist, Dilly Chris returns with his brand new video and hit single "Money Up," released on CEO Ryan "Mobay Hollywood" Brissett record label, Up Top Music Group. The new single is a great depiction of Dilly Chris journey as an international, crossover artist.
Money Up" emphasizes his ability to combine hard hitting lyrics in his verses and a deep, soothing and charismatic vocal tone on the choruses. 
This Reggae/ Dancehall track is produced by the grammy award-winning producer, IzyAreYouKiddingMe exemplifiedby the melodic backdrop that seamlessly merges every element of the song.
Izy is a Jamaican-born, Miami based producer behind Koffee's worldwide chart topping hit "Toast." Izy's ability to integrate Caribbean and Latin-American inspired instrumentation into commercially viable compositions has quickly made him an in- demand producer. "Money Up" is a creative collaboration by both talented musician that indicate what the future holds in modern day Reggae/ Pop culture. "I want to be one of the top singers out of Jamaica, careening to the top of the international scale" said Dilly Chris, "I want to be the creator of hits after hits and always having a song on the local and international charts."
Dilly Chris is in studio currently working on his upcoming Album entitled "Journey," which is schedule to be release early February 2021 on The Up Top Music Group record label.
You are not allowed to post review.