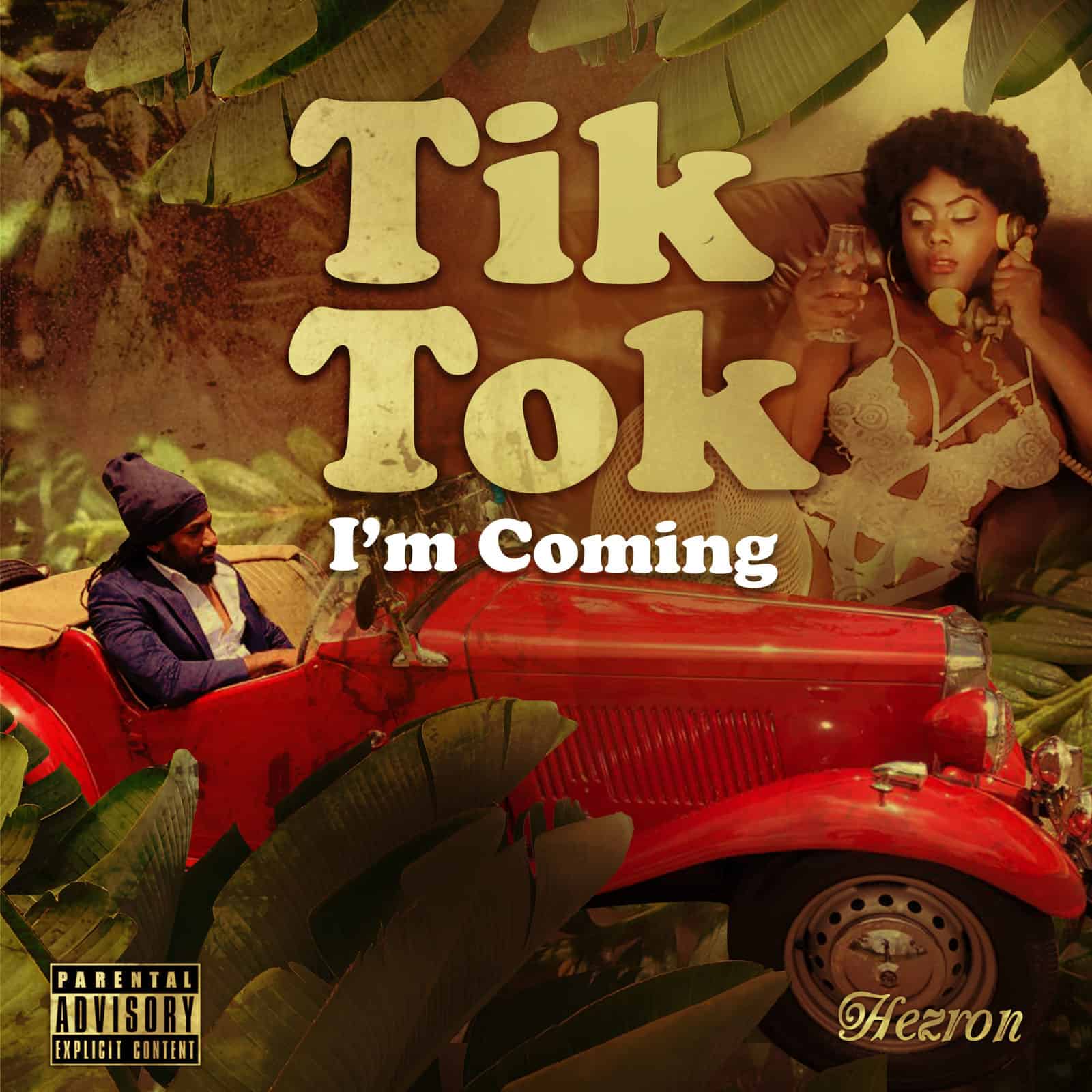 ACCLAIMED REGGAE SINGER/SONGWRITER HEZRON DROPS "TIK TOK I'M COMING," THE SOULFUL, SECOND SINGLE FROM HIS ANTICIPATED ALBUM M.O.A.M. (MAN ON A MISSION) DUE IN MARCH ON TAD'S RECORD
Kingston, JA-Dynamic Jamaican singer/songwriter/musician Hezron will release "Tik Tok I'm Coming," the sensuous second single from his much anticipated third album M.O.A.M. (MAN ON A MISSION) on January 21, 2022, via Tad's Record. Ranked by Reggae industry insiders and his many fans as one of the greatest singer/songwriters of his generation, Hezron brings heartfelt expression and gritty soulfulness to his songs, which address personal struggles, societal concerns and romantic situations. Hezron's scorching vocals on "Tik Tok I'm Coming" evoke the gospel and blues drenched soul of the late, iconic Otis Redding's Stax Records' sessions in Memphis, Tennessee. Hezron explained, "Because I am a fan of the social media app TikTok, I thought, if I wrote something that has a current echo but with an old school feeling, it could probably work and "Tic Tok I'm Coming" gave me that vibes, it just connected perfectly.
Hezron explains. "The "Tic Tok I'm Coming" video is edgy, but not too far out because I maintain certain morals, principles and stay within the lines of what is accepted on TV. In the social media era, music has become more visual and I wanted to strike a balance, for the people who listen to music and the younger generation who look at it, so I decided to step out of the norm, because if you are too safe, you might get lost."
"Hezron has grown so much since his first album, his voice, his writing, his image, he will become a force to be reckoned with in the near future because he has a sound and the soul to go with it," says Tad Dawkins. "Hezron is at the edge right now, trying to pivot to a wider audience and propel his achievements to the next level. He has that fire in him and he is going to make it work because he is a man on a mission."
Hezron cites Tad as "my number one supporter, he has believed in me from the very beginning. This is a man that has dedicated his life to keeping reggae culture alive in Jamaica, so we have joined forces to release M.O.A.M., which really is a mission to let the world know that there is still great reggae music and musicianship coming from Jamaica. This album was carefully crafted. It is a true reflection of who I am, and I am excited for my fans to hear it. I believe they will love it as much as I have enjoyed painstakingly selecting every chord. Each track, every instrument on this album was recorded live. "Tik Tok I'm Coming" is my sound, my experience but fundamentally it is Reggae, and it is music for the soul."
You are not allowed to post review.