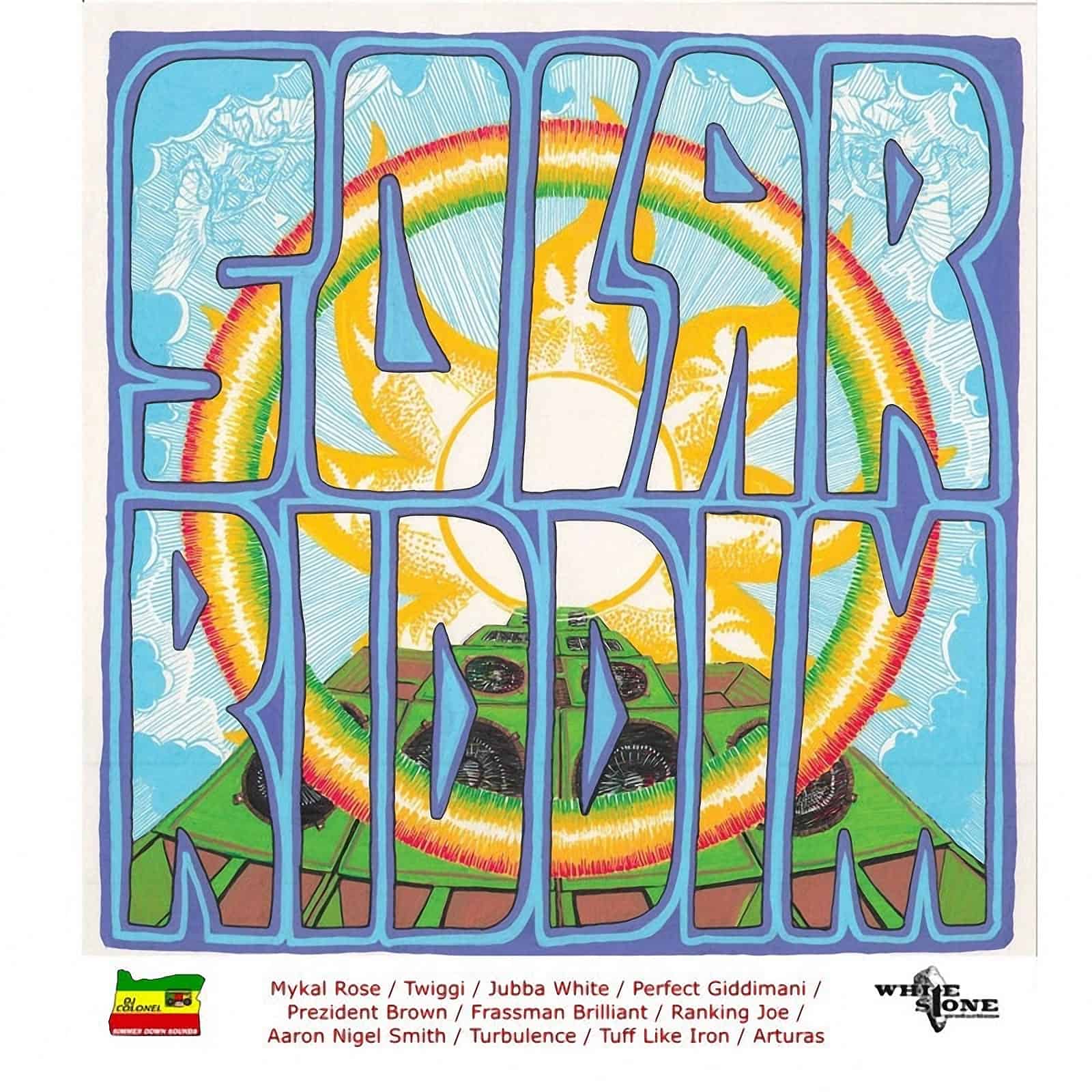 File
Jubba White x Frassman Brilliant x Arturas - Rise And Shine - Solar Riddim - MP3
Login To Access
Simmer Down Sounds and White Stone Productions proudly announced the release of their star-studded SOLAR RIDDIM album available today, Friday, June 18, distributed by Tuff Gong International. The hardcore rub a dub Reggae riddim-driven album line-up featuring outstanding performances
by Grammy-winning legend Mykal Rose, Jubba White (with Frassman Brilliant and Arturas), Twiggi, Perfect Giddimani, Turbulence, Prezident Brown, Aaron Nigel Smith, Tuff Like Iron, and Ranking Joe.
The release of the first single / music video "Rise and Shine" by Jubba White x Frassman Brilliant x Arturas has already started to make waves with wide critical praise in the Reggae music world and now the full album is ready to contend tor the official riddim of Summer 2021
Simmer Down Sounds (DJ Colonel) and White Stone Productions (Jubba White) flow first intersected in Bend, Oregon while Jubba was in town playing drums in Warrior King's touring band. Simmer Down eventually would go on to host Jubba and Dubtonic Kru for stage shows leading to Jubba working with DJ Colonel on a closer level. Then the Covid pandemic transformed the world, touring stopped and musicians that could gain work in the studio were fortunate. Jubba has been very productive in recent months in the studio . Since SimmerDown wasn't scheduling live stage shows due to pandemic they shifted movements towards a project with Jubba. Jubba and Colonel from the beginning of their partnership expressed interest in collaborating on a riddim album project. With a hiatus from active touring and not being on road, the Solar Riddim was born.
The Solar Riddim was written and arranged by Jubba White with participation from Cliff Manswell and Theodore Bernard. Additional musicians featured are Steve Golding (Roots Radics) on guitar and Micah Shalom on brass.
SOLAR RIDDIM Track Listing
1. Mykal Rose - My Best
2. Jubba White x Frassman Brilliant x Arturas - Rise And Shine
3. Perfect Giddimani - Prophecy
4. Twiggi - Break Free
5. Prezident Brown - Experience and Knowledge
6. Turbulence - Glory Be
7. Aaron Nigel Smith - Long Time
8. Ranking Joe - Ganja Roll Out
9. Tuff Like Iron - Cool and Deadly
You are not allowed to post review.