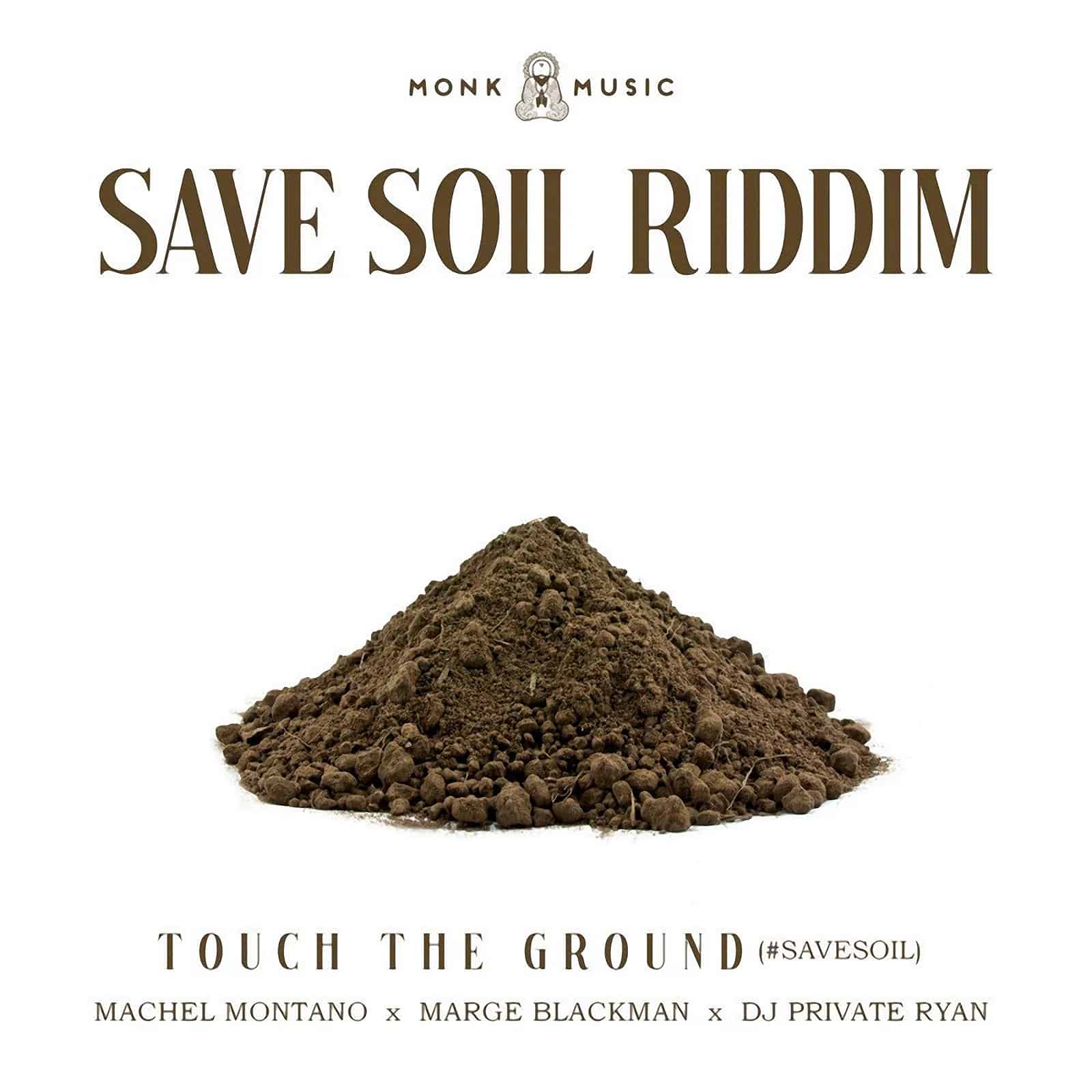 File
01 - Machel Montano x Marge Blackman x DJ Private Ryan - Touch The Ground (#SaveSoil).mp3
Login To Access
02 - Machel Montano x Marge Blackman x DJ Private Ryan - Touch The Ground (#SaveSoil) Instrumental.mp3
Login To Access
Machel Montano, Marge Blackman & DJ Private Ryan - Touch The Ground (#SaveSoil)
On Tuesday, March 1 (Carnival Tuesday), soca superstar Machel Montano performed at the biggest event of his career, the MahaShivRatri celebrations at the Isha Yoga Center in India. MahaShivRatri is one of the largest and most sacred festivals in India, and the gathering at Isha Yoga Center attracted more than 120 million people, in person and online in 2021.
For Montano, this was not just another stage appearance, as it is deeply connected to his own spiritual journey, upon which he has embarked with his wife, Renee, and his manager, Che Kothari.
In fact, for the past seven months, Montano has been in India participating in a yoga programme (Sadhanapada) at the Isha Yoga Center, under the tutelage of Sadhguru, Yogi, mystic, and one of the most influential visionaries of our time. At MahaShivRatri, Sadhguru leads the nightlong festival of meditation, music and dance.
Montano, alongside Marge Blackman, performed new music from his label MONK music, a collaboration between the two and DJ Private Ryan titled "Touch The Ground" which is featured on the forthcoming Save Soil Riddim.
Watch the replay of the performance below:
https://www.youtube.com/clip/UgkxCXYnZIMKuKHmAowcdzlAqCU9ntlyABVj
"It is one of the most profound moments of my life, to be performing at this festival. After 40 years in the music industry, I am overwhelmed with joy and gratitude for this opportunity and for what it represents on a global level," Montano said when asked about the performance.
He was referring, as well, to partnering on the Conscious Planet Save Soil movement, which is led by Sadhguru, to raise global awareness and encourage government policy action to revitalize soil. "Touch the Ground" is a call to action for Caribbean people and the world to find ways to protect the world's soil from further degradation.
In addition to this global performance at MahaShivRratri, on March 5 Montano will collaborate with the students of the Isha Home School in a musical performance to raise awareness of the Save Soil movement.
Later, in mid-March, Montano will join Sadhguru on a visit to the Caribbean including visits to Antigua & Barbuda, Guyana and Belize where they will meet with government leaders from across the region to discuss and collaborate on the Save Soil movement. The visits will form part of a global tour led by Sadhguru to launch Save Soil.
"Machel's upcoming MahaShivRatri performance and support for the Save Soil movement are much appreciated. We look forward to visiting the Caribbean region together and are thankful for the overwhelming support we have already received from the region."
- Sadhguru
About Machel Montano
Hailing from the Caribbean twin island republic of Trinidad and Tobago, in the West Indies, Machel Montano, known as the King of Soca is celebrating 40 years of sharing his music with the world! Soca, also known as the Soul of Calypso or the Sound of the Caribbean, is a genre developed in Trinidad and Tobago in the 1970s, which has influences of both African and Indian rhythms. Machel has collaborated and shared stages with Global music icons like Ariana Grande, Pitbull, Drake, Rihanna, Major Lazer, Shaggy, Sean Paul, DJ Khaled, Ashanti, and many more.
The spiritual journey of this Soca King brings us to his MahaSshivRratri performance on March 1st, 2022. This is Machel's debut in India and the culmination of his 7 months as a participant in Isha's Sadhanapada program.
About MahaShivRatri
MahaShivRatri celebrates the Grace of Shiva who is considered the Adi Guru or the First Guru from whom the Yogic tradition originates. It is a night of immense spiritual significance, celebrated as an exuberant nightlong festival at the Isha Yoga Center, with explosive meditations and spectacular musical performances by renowned artists, drawing a few million people.
About Sadhguru
Sadhguru is a yogi, mystic and visionary. Named one of India's 50 most influential people, and recipient of 3 presidential awards, Sadhguru has touched the lives of millions worldwide through his transformational programs. An internationally renowned speaker and bestselling author, Sadhguru has been an influential voice at major global forums addressing issues as diverse as socioeconomic development, leadership, and spirituality.
About Save Soil
Save Soil is a global movement to address the soil crisis, bringing together people from around the world to stand up for Soil Health, and supporting leaders of all nations to institute national policies and actions toward increasing the organic content in cultivable Soil. Soil degradation and desertification are factors in many of humanity's biggest challenges including climate change, food security, biodiversity loss, loss of ecosystem services, threats to sustainable livelihoods, migration, and conflict.
About Isha Home School
Founded in 2005 by Sadhguru and located in Tamil Nadu, India, the Isha Home School strives to incorporate the yogi's educational approach into its day-to-day teaching process. The school combines the best aspects of "home" and "school" to provide a nourishing space for learning. Students learn from their teachers as well as each other, through a dynamic curriculum, and are free from the pressures of examinations.
You are not allowed to post review.