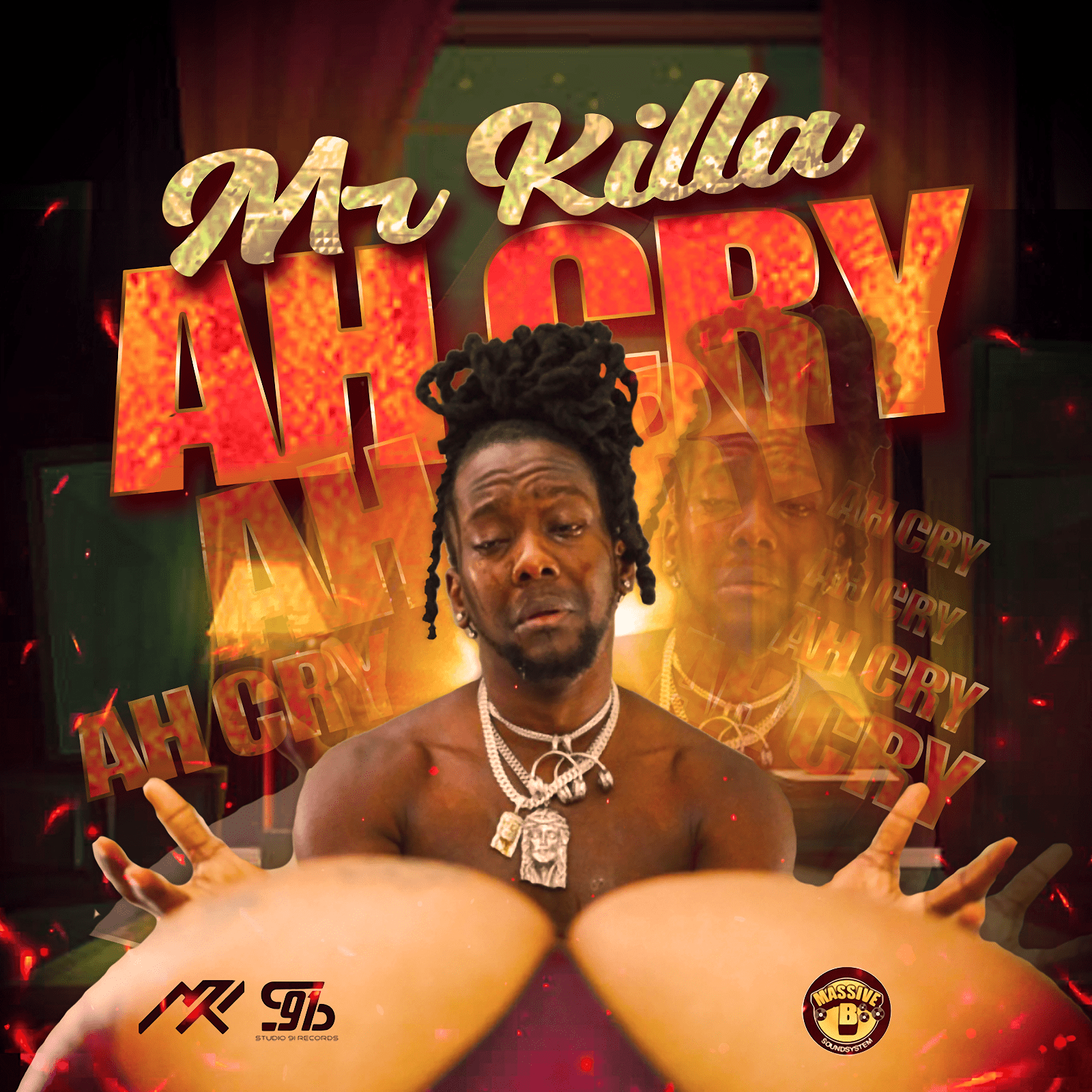 Mr Killa - Ah Cry
New York,NY - - Mr.Killa, Bobby Konders and Kisko Hype join forces to release "Ah Cry." Perfectly timed for the summer, the collaborative effort features a juicy fusion of hardcore dancehall beats and high energy soca lyrics. Currently one of soca music's most trending artists Mr Killa has been pushing the genre into the mainstream having recently produced and performed the theme song for the Bravo TV hit series 'The Real Housewives: Ultimate Girls Trip.'
"Bobby (Konders) and Massive B have done so much to push not just dancehall but Caribbean music into the mainstream, so this was a natural fit; we share the same goal to see the culture on a Global platform." Mr Killa said of the collaborative effort.

Together with his world-renown crew Massive B, Bobby Konders has produced hits for a wide variety of artists including Vybz kartel (Get Gal Easy), Richie Spice's (Youths so Cold) and Elephant Man (Mek it clap). 

Co-producer Kisko Hype began his musical journey by deejaying nightclubs in his native Brooklyn. Soon he found himself producing the records he was playing debuting with "Care Zero" by Noah Powa. Over the years since, Kisko turned his passion into a career extending his discography to include hits from Romain Virgo, "General", Demarco "I Love my Mama' and countless more.

Mr.Killa is a multi-talented singer/songwriter, producer and entrepreneur. Widely considered as one of the best entertainers in the Caribbean, his music and performances are known for going viral beyond the Caribbean and its diaspora. Industry heavyweights such as Major Lazer (with whom he recorded and released an EP in 2020), Snoop Dogg and Drake are some of many who have shared Killa's music on their social media platforms. His "Oil It Up Dance Challenge" saw submissions from dancers, choreographers and crews from literally every inhabited continent, a feat Killa feels confident he will repeat with "Ah Cry" and it's #ahcrychallenge. "Dancers this one is for you!" Mr Killa says, "We sent it out early to a few of the dancers in we community and listen to me 'A Cry' just built for the dancefloor…dancers start it!"
Single
,
Soca
You are not allowed to post review.