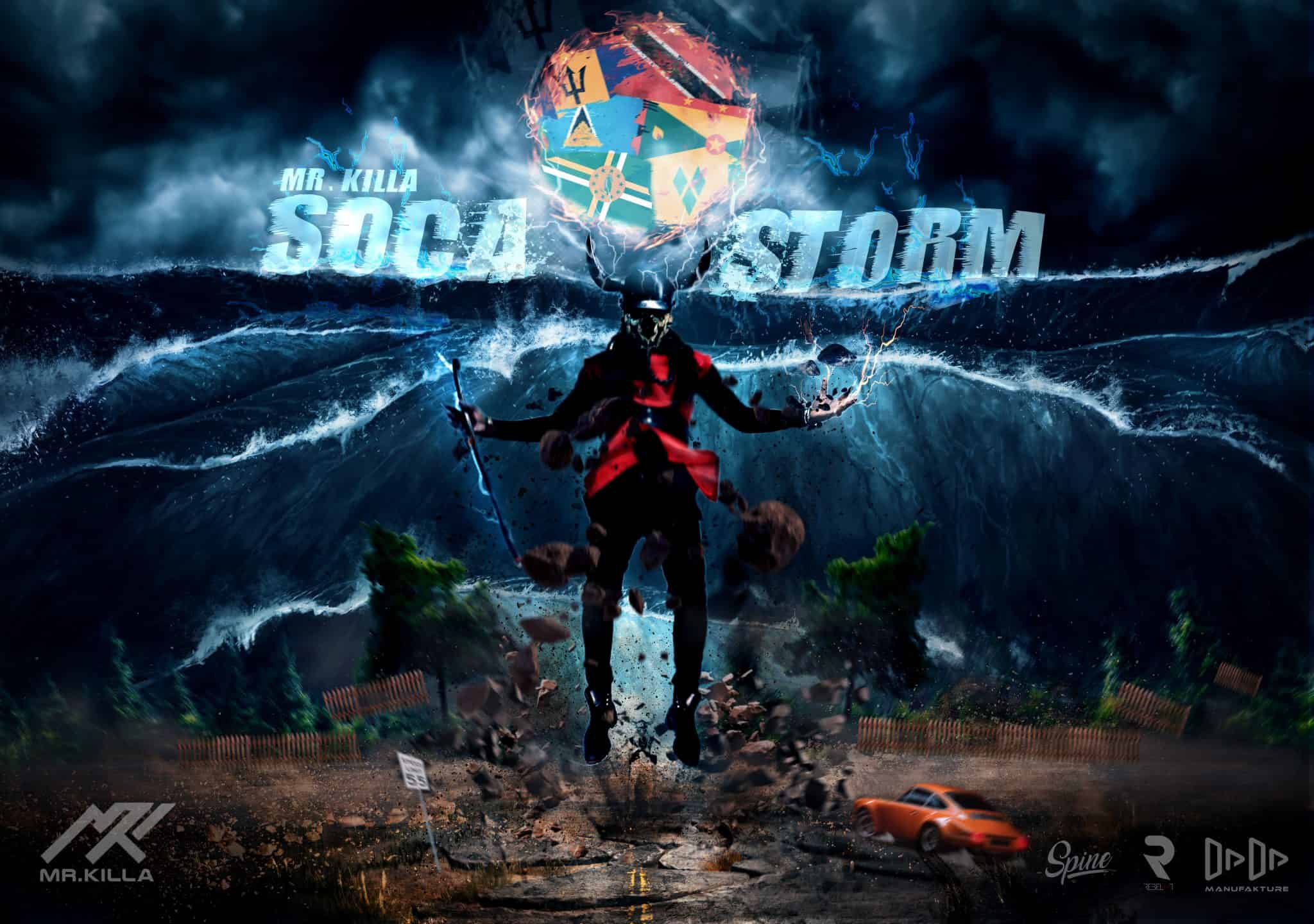 "THE KING RETURNS" - THE INTERNATIONAL SOCA MONARCH CHAMPION, MR. KILLA RELEASES "SOCA STORM".
After a historic 2019, Hollice Mapp better known as "Mr. Killa", the reigning International Power Soca Monarch King has set his sights on defending his title in 2020 with the release of his new single "Soca Storm". The impending hit is produced by the 2019 Road March winning producer Krishna Lawrence known as Dada from Dominica, also co-produced by Trinidad and Tobago's very own Shawn Stewart also known as "Spine". "Soca Storm" not only features Mr. Killa's remarkable trademark energy and his undeniable ability to transform any event but it also captures his mission to unite the Caribbean through music.
The year 2019 started off for Mr. Killa with a 'bang' as his huge hit 'Run Wid It' lead to a notable first, making him the first Non-Trinbagonian to win the International Soca Monarch title. "When I won Soca Monarch, it was a monumental achievement not just for my country Grenada but for the entire Caribbean as we finally celebrated together as one," stated Mr. Killa. The overwhelming success that came from "Run Wid It" resulted in a cultural phenomenon involving international superstars such as Usain Bolt, Drake and Major Lazer. The overwhelming popularity of the song led to a series of epic shows featuring his legendary unpredictable performances and passion for entertainment. With viral moments such as his ground breaking performances on the UBER Soca Cruise and many others becoming the most talked about and biggest trending videos of 2019.
"Soca Storm" is the first of many songs Mr. Killa plans on releasing for 2020. Mr. Killa has several collaborations in and out of the soca genre scheduled to be released, but for the moment he is intensely focused on the 2020 Soca Monarch competition and his ongoing mission to unite the Caribbean countries through Soca music.
Single
,
Soca
You are not allowed to post review.