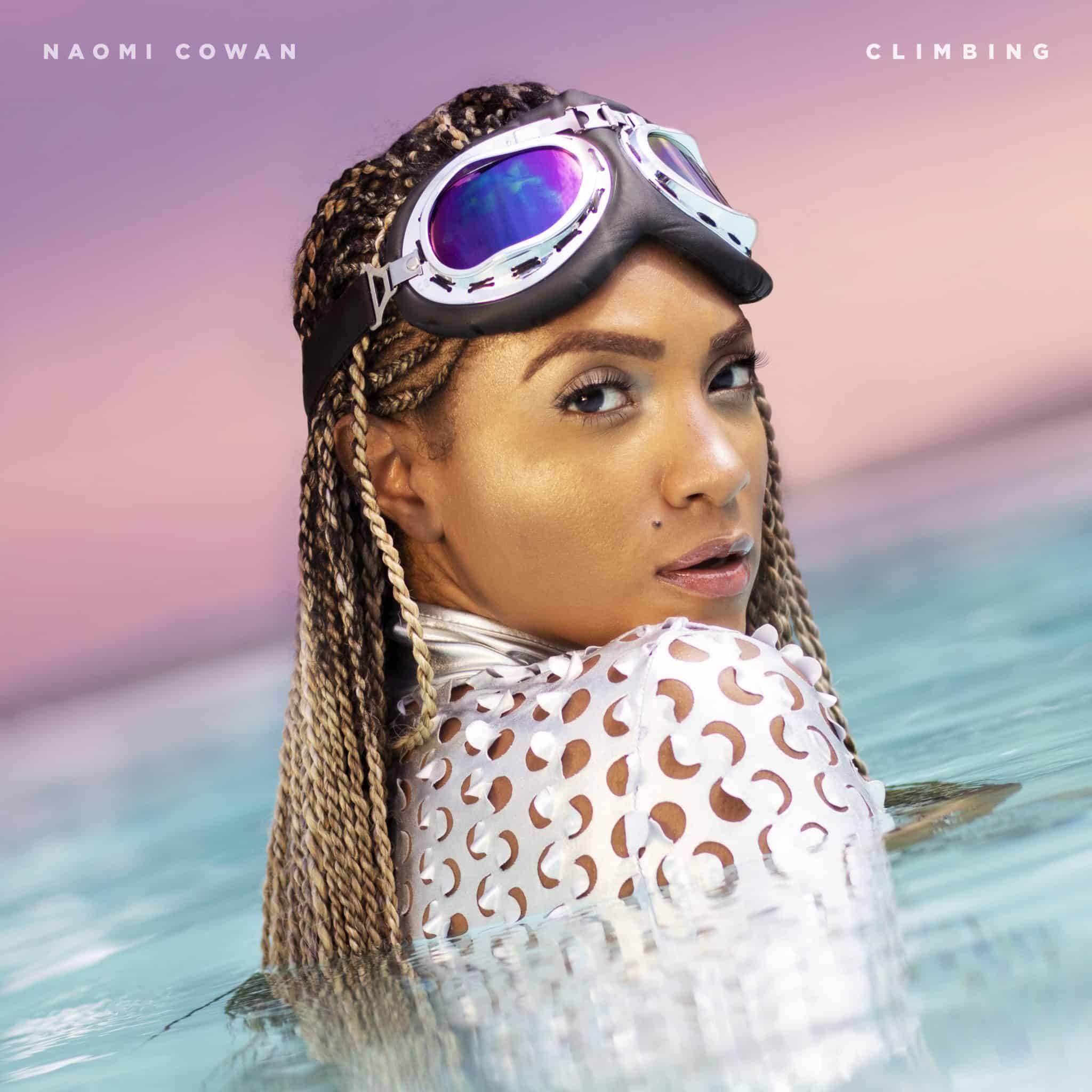 Naomi Cowan releases the ultimate superhero anthem, 'Climbing'
The beloved 'Paradise Plum' with her signature raspy voice and energetic persona, Naomi Cowan is set to release a positive, feel-good Afro-beat inspired track with a catchy beat and lyrics to inspire. The single, 'Climbing' is nestled on a groovy, 'afro-beatseque' rhythm and is co-produced by Cowan herself and Wiz from WMG Labs in Trinidad - with the assistance of Grammy-winning producer Sean Alric in setting the vibe. Naomi is known not only for her hit 'Paradise Plum' but her most recent single 'Peace of Mind' - her soulful contribution to the all-female cast on the 'Rock and Groove Riddim' project produced by reggae sensation Protoje' and J Vibe.
She is a versatile musician and vocalist and songwriter whose lyrics ooze freshness while staying true to her overall theme of empowerment and 'feel-goodness'. 'Climbing' is no different; she describes the track as an ode to 'trusting the process': "When I first heard the track - I had the melody for the hook on the spot...and then at the same time there was another female artiste in the studio who also happened to be a mom and that night her toddler was with her in the studio," she said. "I was in amazement of how she was multitasking; pursuing her dreams while providing the love and affection her 2 year old demanded of her." She applied that formula to her own journey and said that the 'secret sauce' to achieving one's goals is to never stop- no matter what. "It sounds simple but it's facts. Nuff times we get distracted by what we see happening around us and it can discourage us because we lose focus."
This single is also another way in which she shows her passion for women (especially youth) empowerment - evidenced in her work with youth in Jamaica through the We Inspire Women, Manifesto Jamaica and We Transform programmes. "I've recognized that the value is more in the tiny steps we make every day towards that bigger picture. Even more importantly, I've learned that the minute you focus on running in your own lane...you gone clear. Everyone's journey is different - so enjoy yours, nuh watch nuh face and keep climbing. Do You"
Naomi's vision for the track, above all, is to make one feel like their best selves as they go through life's journey - in pursuit of their goals. "Honestly, this is going to sound sooo cheesy but the best way I can put it is that I want listeners to feel like a superhero hahaha. In other words: I want you to feel like that supercharged version of yourself that you wish you could be all the time....and then I want you to go out and be that person. We legit only have one life to live and it can end in a heartbeat. So why not maximize it, why not strive to the top - get to your own mountain top. You're the only one that can rule your mountain….so dweet!"
'Climbing' will be available across all major digital platforms on Friday, February 7. Naomi also has plans to hit both local and international stages this year.
Title: Climbing
Artist: Naomi Cowan
Produced by: Naomi Cowan & WMG Labs
Written by: Naomi Cowan, Joanna Hutton & Simon Alexander Mitchell
Afrobeat
,
Single
You are not allowed to post review.