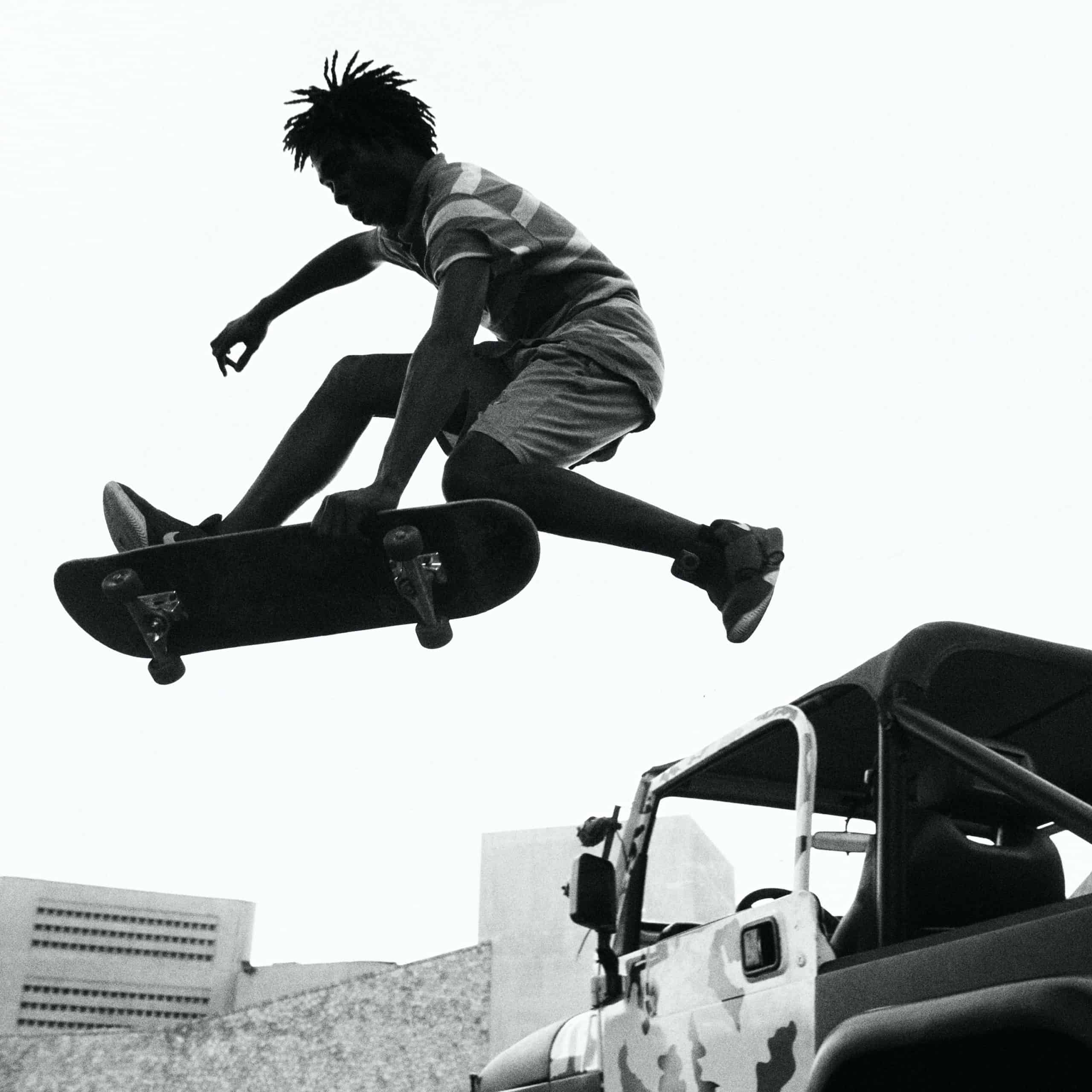 Can't Fly is an electronic / reggae dancehall crossover track from UK-based producer Patrick (formerly D-DOTs), featuring legendary Jamaican reggae and dancehall singer Wayne Marshall. The song, produced on Patrick's recent writing trip to the island's capital, Kingston, is a genre-bending, reality tune that brings forth a powerful, uplifting message for those struggling. It is a result of the two sharing their distinctly unique experiences living in the "concrete jungles" of London and Kingston, respectively. 
Marshall melodically blesses the chorus with the type of positivity ever so needed during this critically challenging time in history, "With every tick-and-a-tock of the time, It's a process to free your mind . . . Seek freedom of the mind, Cause you can't fly in a cage." 
With album art by photographer Grayson Lauffenburger depicting a skateboarder flying high in the streets of Kingston, the song is also reflective of the budding skateboard culture rising out of the city's notoriously mean streets. An uplifting opportunity for children, teens, and young adults, skateboarding is increasingly becoming a positive alternative on the island for those who find themselves at a crossroads in life. With the opening of the Freedom Skatepark and Youth Centre in Kingston this year, the growth of this much needed, positive shift in culture and sport is quite clearly evident. 
With Can't Fly, Patrick and Wayne Marshall are poised to create an anthem for the streets that helps the masses keep pushing, literally and figuratively. 
Written by: Wayne Marshall, Patrick Denny & Godwin Sonzi
Produced by: Patrick Denny
Release Date: May 22, 2020
Label: STAY FREE
Distributed by: Shayegan Media & Marketing, Inc.
Dancehall
,
Reggae
,
Single
You are not allowed to post review.