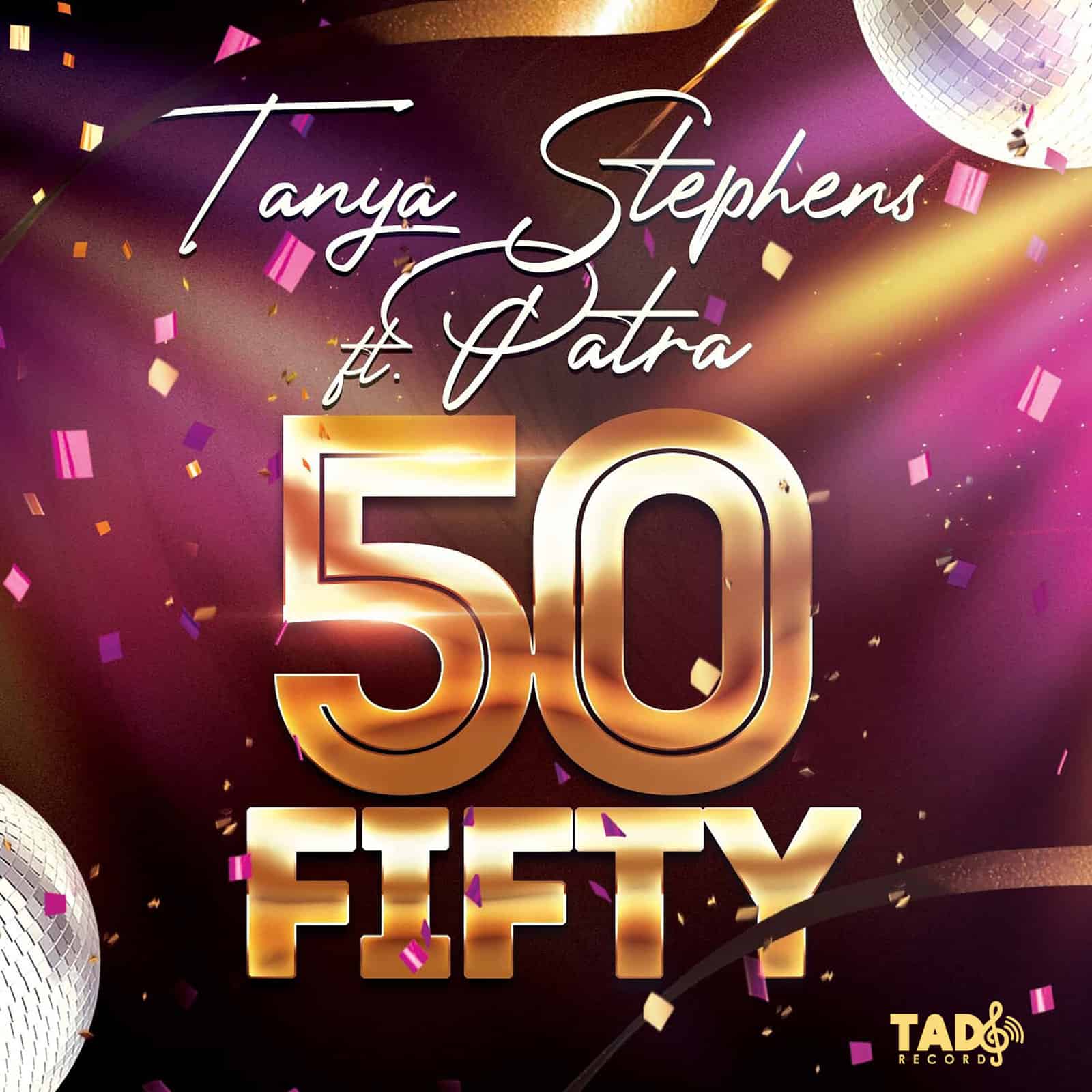 Tanya Stephens featuring Patra - FIFTY
Internationally-acclaimed Jamaican singer-songwriter Tanya Stephens celebrated her 49th birthday by gifting the world with a surprise new single "FIFTY," featuring another chart-topping female artist of Golden Era dancehall music, Patra. Produced by Tad Jr., the monstrous new collaboration off Stephens' upcoming album Some Kinda Madness (out September 2 via Tad's Record and available now for pre-order), finds the legendary artists offering fair warning to anyone who thinks that age might slow down the shenanigans of these two queens of the dancehall:
And If yuh think mi bad now
wait till mi lick FIFTY, dem a go say a how dah big woman yah so frisky
Want a buddy weh knock it inna gypsy
Bad when mi sober, worse when mi tipsy
And if yuh think we bad now, wait till yuh see half ah century
When a dozen big woman a mek a entry
An we a sip di henny bottle till it empty
Keep up behavior weh upset di gentry
To further demonstrate that age ain't nothing but a number, Tanya Stephens dropped the "FIFTY" official lyric video today. Directed by Romario Rodney and Rayon Smith, the brand new visuals invite us into a grown woman bashment party hosted by the "maturing" bad gyal herself. As the dancers drop from headtop to full split, they leave little doubt that there is no substitute for experience.
Of the unexpected, but welcomed combination, Tanya says, "Patra is an unquestionable bad ass! She influenced urban culture and inspired many of us women to embrace our sensuality even as we stood in our strength. Having her bless this track feels like my personal revolution now has a soundtrack and I'm excited to step into my 50's with this kind of energy!"
Patra broke boundaries in the 1990's -- a time many consider to be the Golden Era of Dancehall music -- with seminal albums like Queen Of The Pack, which topped the Billboard Reggae Albums chart, and rude gyal anthems like "Romantic Call," a collaboration with Compton superstar emcee Yo-Yo. Patra's unparalleled success during that time paved the way for future female Jamaican singers and deejays like Tanya Stephens, who also made a name for herself in the following years with dancehall staples like "Yuh Nuh Ready For This" and "Goggle," before establishing herself as one of the island's most gifted songwriters with unforgettable tunes like "It's a Pity" and "These Streets."
"FIFTY" stands as the second official single released from Stephens' upcoming 20-track album, which also features support from reggae heavyweights like Cedella Marley, Diana King, Big Youth, and Nadine Sutherland, among other guests. Previously released tracks from the Some Kinda Madness project include the steel pan-driven "Zig Ziggler," the heartfelt ballad "World Goes Round," and the uplifting single "Diamonds In The Sun (featuring Cedella Marley and Diana King)."
Dancehall
,
Reggae
,
Single
You are not allowed to post review.