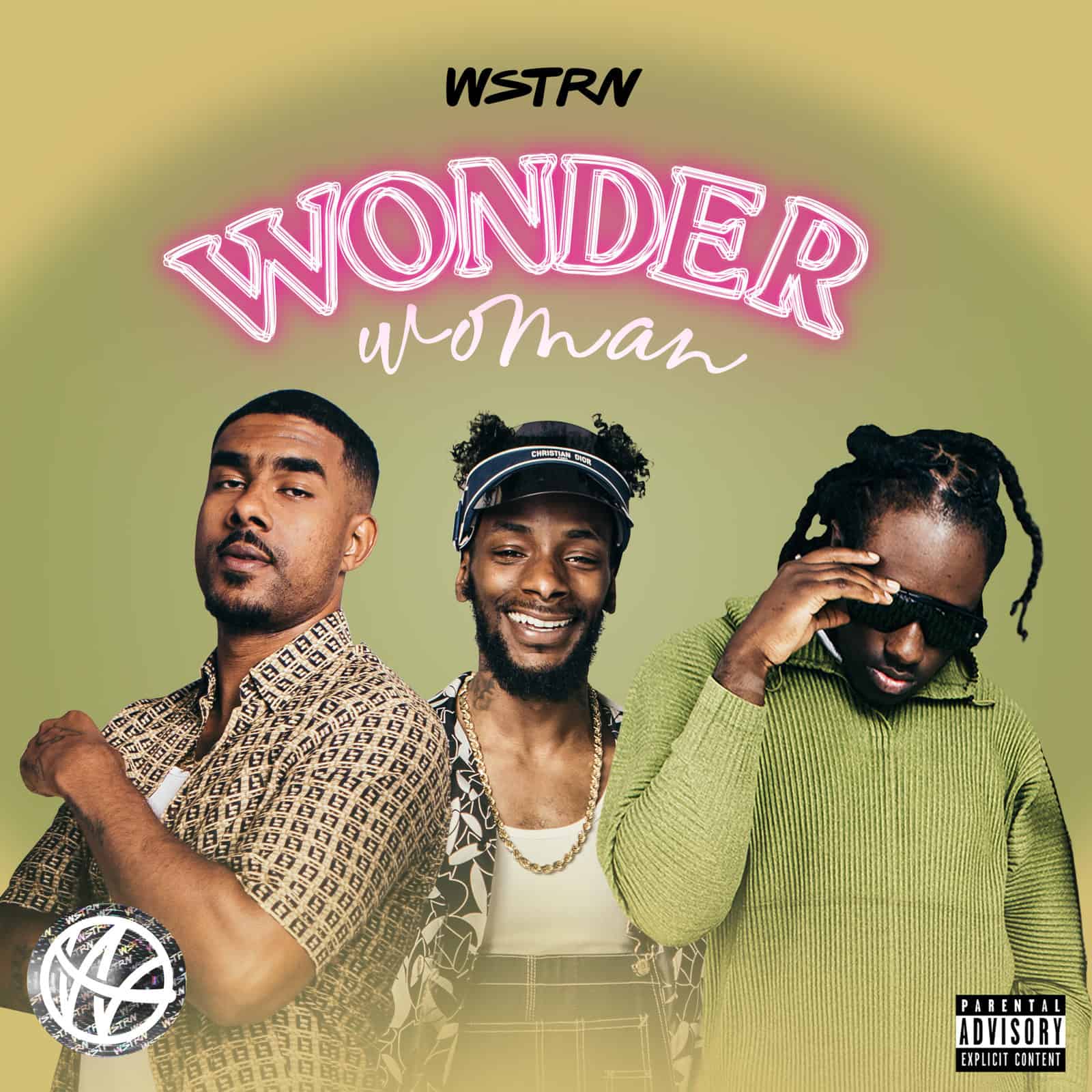 West London's MOBO Award-winning Trio WSTRN Release new single "Wonder Woman" produced by Afrobeats, Pop, and Grime hitmaker P2J.
West London-based act WSTRN continues releasing a steady stream of Afropop and Caribbean-influenced music with their latest single, "Wonder Woman," produced by Afrobeats and Grime hitmaker P2J whose production credits include tracks for Beyoncé, Wizkid, Stormzy, Goldlink, Mark Ronson, and more. Wonder Woman drops today, September 10, 2021, mere weeks after WSTRN's release of the single "Be My Guest" featuring Fireboy DML, which is already building steam across the UK, Africa, Caribbean, and North America.
WSTRN is well known for their careful, R&B/Pop style of UK Rap mixed with African and Caribbean influences, and their latest single Wonder Woman is a crystallization of that sound with powerful sentiment. A smooth and infectious Afropop track, the song is specially dedicated to the women in the groups' lives. With resonant lyrics like "every life you see comes from a woman", WSTRN has captured a powerful shared sentiment. "We created Wonder Woman to publicly acknowledge, celebrate, and uplift all the significant women that have played a part in raising us – whether that be mothers, aunties, sisters, or daughters. It's a proper sentimental piece that we hope connects with audiences as much as it does for us", declares the group.
Formed by cousins Akelle Charles and Haile and their longtime friend Louis Rei, the West London trio WSTRN has developed a lifetime of musical camaraderie into their R&B/pop-centric rap sound. All three grew up in West London and were connected through musical ties early on, with Akelle and Haile's fathers playing together in a local reggae band. All three friends pursued music independently, but WSTRN was born out of the trio's first collaborative jam sessions in 2015.
Fused together by influences that span R&B, Hip-Hop, and soul with a base of Reggae and Dancehall, WSTRN's artistry reaches far beyond their Caribbean roots. The trio's ear lends itself to experimenting with different soundscapes, and their releases so far attest to their worldwide appeal. The group made their mark in 2015 with the release 'IN2', amassing over 108 M streams to date with their debut album WSTRN season 2 following on in August 2019. Ever since, the summer period has been rightfully dubbed as 'WSTRN Season' by fans.
Fast forward to the present day and over 400 million worldwide streams later, the trio is steadily crafting their second studio album. "We were born into music; it has always found us. We're ready to capture more ears and take this to the next level." As Akelle tells it, expect more to come from WSTRN as over half a decade later, their 'season' is proving to be evergreen.
ABOUT WSTRN
WSTRN's captivating genre fusion sound continues to define and establish the MOBO award-winning trio as one of the UK's most exciting collectives. With early support from tastemakers Complex, GRM DAILY, The Fader, The Guardian, and Clash Magazine, positioning them as bonafide mood creators. The group has been able to successfully release music across genres including R&B, Grime, Dancehall, Afrobeats, and Pop Music with a who's who of collaborators including Mr. Eazy, Mabel, Tiwa Savage, Yxng Bane, Stefflon Don, Alkaline, Fieboy DML, Unknown T, Once Acen, and more.
You are not allowed to post review.